When we first heard the term "pocket spring mattress ", the question that came to mind was: what exactly is a pocket spring mattress? Well, pocket sprung mattresses are made up of specific springs that are compressed into their own material and padded compartments in order to nourish your body and prevent "rolling together". In other words, an exclusive, expensive and luxurious hybrid mattress par excellence, it is a single-sided foam encased model with pocket coils and memory foam panels, protected by latex in a set custom sewn zippers. Sounds fascinating, right?
Well, as good as it sounds, pocket spring mattresses are a more interesting construction. Making these mattresses is not easy as it requires different types of machines and technical instruments to make this pocket spring mattress. Machine developers have taken up the manufacturing challenges posed by this faceted bed. If you want to know which machine makes a perfect pocket spring mattress, keep reading. Pocket spring mattresses are usually a mix of expensive, plush, and luxurious mattresses. These mattresses are made up of specific springs that are cushioned in their own liner and padding areas, which tend to maintain and support your body and prevent it from "rolling together". Beyond that, it's a single-sided foam retractable version with pocket springs and memory foam parts. It's amazing, right? Designing and making a pocket spring mattress is not as easy as it seems. In order to create a one-of-a-kind pocket spring mattress perfectly, heavy machinery including a pocket spring assembly machine is required.
What Is The Mattress Spring Assembly Machine ?
What is a mattress spring assembly machine? Is it similar to a pocket spring machine? Well, the only similarity between a pocket spring machine and an assembly machine is that both are needed to make the best pocket spring mattresses. However, the two are quite different in terms of features and functionality. Now that we have discussed what a pocket spring machine is, let's jump right into a pocket spring assembly machine. The main purpose of a pocket spring assembly machine is to correctly assemble and arrange the internal springs of the machine. With the help of a pocket spring assembling machine, the coiling and wiring of the inner springs of the mattress can be done efficiently.
why do you need it? Well, the main reason we need this machine is to assemble and put the finishing touches on a pocket spring mattress to ensure that it is produced and sold flawlessly. A pocket spring assembly machine is usually a natural extension of a CNC pocket spring machine. It is used together with the pocket spring machine to form a high quality, durable and long lasting pocket spring mattress. The two machines work together to create a mattress that works for everyone.
This high-tech pocket spring assembling machine works together with the pocket spring machine to ensure that the manufactured mattress is strong and durable enough to last for a long time. In general, this machine tends to produce 5 lines per minute, making it one of the most efficient handheld machines ever built. In addition, its great speed and ease of use and adjustment make it very easy to manufacture a pocket spring mattress. The machine's compact design also minimizes the use of space. Awesome, isn't it? Well, a machine that works with a pocket coil machine makes a perfectly made, high quality mattress that is guaranteed to last a long time. Therefore, a pocket spring assembly machine is one of the most important machines needed to manufacture a pocket spring mattress. To make a better quality mattress, be sure to use this machine with a pocket spring machine.
Details About The Pocket Spring Machine:
The machines have brought us a lot of convenience, especially the manufacture and manufacture of mattresses. Pocket spring machines are designed specifically to design pocket spring mattresses. It is devoured throughout the heat treatment, during which the coils are quenched. This heat treatment loosens the jitter spring and optimizes the coil for wiring. The electronic helix forms the shape of the spring and stably wraps the spring in the innovative cooling channel. The fabric roll is in an ergonomic fabric. The placement table repositions the spring in the fabric section, where the spring is fully seated in the pleated fabric.
The longitudinal and lateral fusion stations tighten the spring pockets to ensure high product quality. The shipping station carries the pocket coil chain out of the machine to handle other things needed to complete the mattress. On top of that, a very precise computer-bounded servo system controls the geometry of the springs. The mechanic firmly grasps the diameter and pitch of the pocket spring and corrects this effortlessly, so the spring actuation time is reduced from hours to seconds, with intuitive, ingrained stability and reliability.
Some mattresses are known to fit in a box, and this is becoming more and more popular these days. But do you know how it is dressed like that? Won't it explode? The answer is no, it won't. So let us tell you how a compressed/rollable mattress works. We have to put the mattress in the mattress bag. Then use a mattress compressor to compress the mattress, and the machine will seal the PE bag of the mattress after compression. After being compressed and sealed, the inside of the PE bag is in a vacuum state. There is therefore a pressure difference because of the presence of atmospheric pressure. The compression will not explode unless the PE bag is ruptured. We will use a mattress roll wrapping machine to roll up the compressed mattress. There is a PE film rolling after compression, so it will compress tightly and roll up the mattress again. So it won't explode. This is also the reason why it can be packed in a box.
Manufacturing Process of Pocket Spring Mattress
1. Spring Wind
First, insert the spring wire into the mattress production machinery. The semi-automatic machine first straightens the thread from the spool it reaches, resetting the thread to its default straight line. From there, the machine winds, shapes or bends the spring wire into the desired shape. These processes are described in more detail below:
Winding: Winding uses a spring winder or a computer numerical control (CNC) spring winder. A technician using the machine sets it up, prepares it to make a particular type of spool, and runs the wire through a set of rollers that pull the spring-loaded wire to a set of guides. Finally, the guides guide the wire to a winding point or set of winding points, which wind the wire to form the spring. This type of mechanism makes compression, extension and torsion springs.
Forming: This is done using a spring mold or a CNC spring mold. In this type of machine, there are 6-8 tool slides on the working surface, which can perform many kinds of bends, rings and radii besides coil springs. This process therefore creates a series of spring forms. Spring formers are commonly used to make extension springs, torsion springs, wires, and sometimes compression springs.
Bending: Wire bending uses CNC wire bending machine, computer controlled mechanical wire bending machine. The machine works by passing the yarn through a set of rollers which pull the yarn over a yarn guide and push it onto a moving computer-controlled tool head. Tool heads perform various bends and shapes. Wire bending machines are primarily used to create wire shapes.
2. HEAT TREATMENT
Once a spring is formed, it usually must undergo a process of stress relaxation, which will allow the spring to retain its memory. This memory allows the spring to rebound when under stress. To do this, manufacturers must heat-treat the springs after they are formed. In the heat treatment process, the spring manufacturer must heat treat the spring at a specific temperature for a specific time. The temperature and time setting will vary depending on the type and amount of yarn involved. Once done, the spring can go through additional heat treatment steps, quenching or cooling the spring before subjecting it to another round. The exact process, again, depends on the type of material and the manufacturing process involved.
In most modern spring manufacturing processes, heat treatment is performed using a conveyor belt oven. As a spring exits a spring machine, it falls down a slide and onto a conveyor belt, which brings the spring to the mouth of an oven. The spring then travels along the conveyor belt inside the oven, moving at a speed that allows it to stay in the oven for an appropriate length of time. When the spring comes out of the oven, it is transported to a reception box to cool there.
3. Grinding
Compression and coil springs can be ground if the design requires it. During the grinding process, the ends of the springs are ground flat, allowing them to stand upright without wobbling when oriented vertically. Spring grinding is performed using a spring grinder. This grinder has two horizontal wheels spaced to allow the length of the spring to enter between the wheels. A separate piece called the spring disc holds the spring and moves slowly between the two grinding wheels. As the plate moves, the end of the spring contacts the grinding wheel, which grinds the end so that the end face is perpendicular to the side of the spring. Once done, the spring box releases the spring into the receiver box.
YT-BZ-3A Pocket Spring Machine Performance
YuanTian pocket spring machine is one of the newest and most advanced pieces of equipment in the mattress-making industry. Its innovative design allows it to use two different diameters of steel wire on one string of spring bars. This allows you to create different sized spring strips easily without compromising their specifications. The machine also features advanced servo control technology and can wind up to 160 springs per minute. The machine also has a heat-treatment unit for producing high-quality springs. This pocket spring machine is fully automatic and features advanced technology. It has a non-woven feeding system and a multi-fault detecting device that helps save materials. The machine also has a full-automatic coiling head that is very fast and easy to adjust. It also features advanced digital control systems to help you make changes to the springs without any hassle.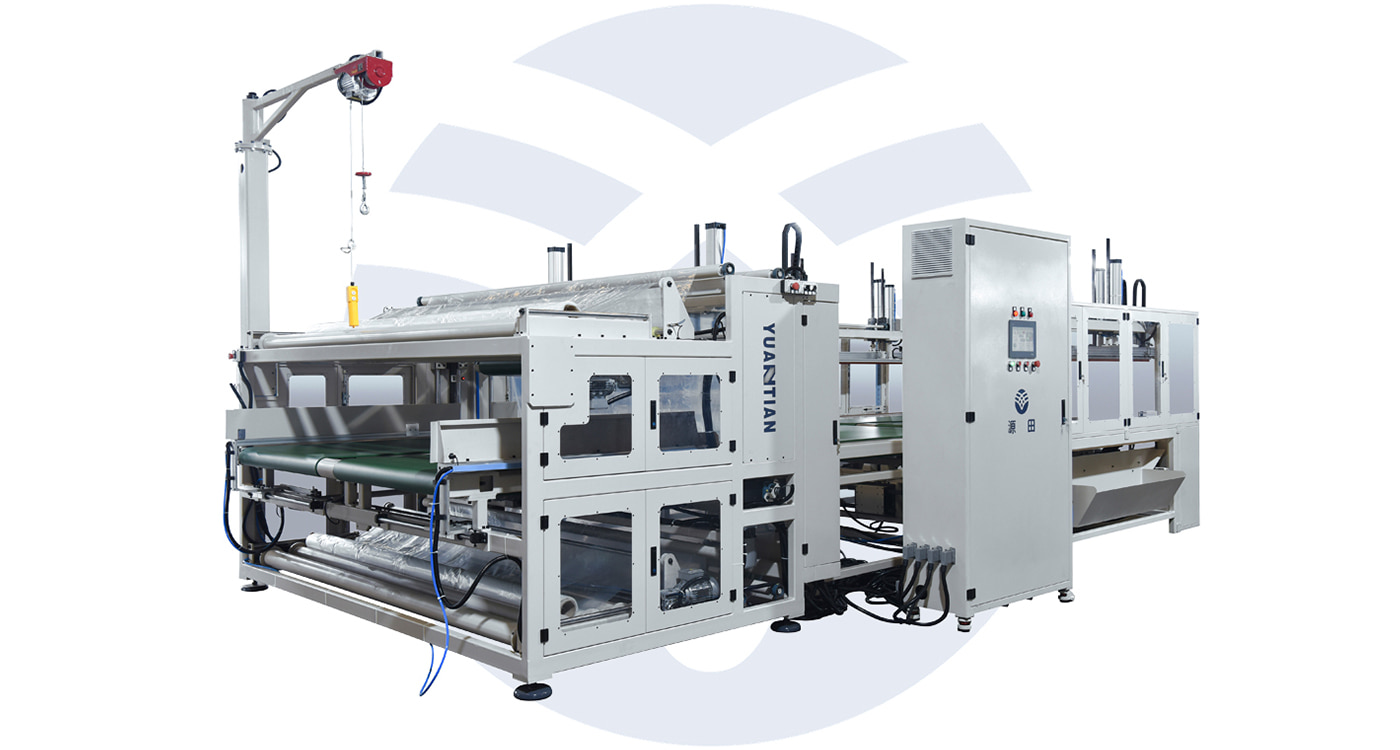 The machine is made with high-quality parts made by world-class companies. It is stable and durable. It also has a built-in error detection system so that it will automatically stop when something goes wrong. All these features ensure that you get the highest quality pocket spring machine for your money. This machine will give you the best production quality and will save you a lot of time. Pocket spring assembly machine is an important part of a complete production line. It can assemble and cut pocket springs. It is advisable to purchase the YT-BZ-3A pocket spring machine if you want to set up a full production line. This model has the capacity to connect up to 3 pocket spring machines and is equipped with a CNC control system that increases efficiency.
The YT-BZ-3A pocket spring machine combines the advantages of spring forming, heat-treat shaping, compressive non-woven bagging and ultrasonic cutting in one machine. This fully-automatic machine has a digitalized control system that can handle three sets of pockets simultaneously, raising productivity and reducing labor costs. The machine is equipped with an automatic ultrasonic cutting device, a servo motorized head and a single or double-sided design. It also has a multi-fault detecting device to reduce wastage.The High Efficiency Semi Automatic Pocket Spring Assembly Machine is an efficient and reliable machine. It can meet the needs of mattress manufacturers and is capable of producing a multi-zone mattress. Its gearless pocket spring bar makes the machine stable and has a low air pressure requirement. The machine is highly customizable and can meet the specifications of various mattress types.
The older machines used wire to make the mattress and assembled the springs into the mattress form. In addition, the mattress was filled with a substance to add volume, usually cotton or coconut husk. However, this process has changed with the introduction of advanced pocket spring machines. The machine is capable of producing high-quality springs with high durability and comfort. Using a pocket spring machine from the reliable manufacturers will help you enhance your sourcing performance in the manufacturing & processing machinery industry. This will help you sold products to reputable customers, thereby increasing your overall profits.
The factory list will also be a valuable resource for identifying potential partners and evaluating their reliability. A reliable pocket spring machine is easy to use and produces an excellent final product with little waste. In addition, it's available in a price range to suit your budget. Using a pocket spring machine will also help you increase your profits by reducing labor costs. It also takes less time to manufacture a product, which is great for your production schedule. Moreover, this machine will treat your wires differently, bending them into various shapes and sizes, reducing the need for manual work.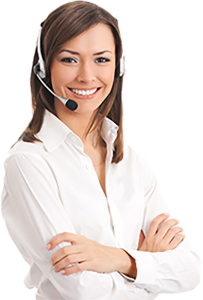 COOKIE CONSENT
We use cookies and similar technologies to improve our website, to personalize website content to you, to provide analytics on user traffic, and to deliver advertising messages and offers on content that are relevant to you. To modify cookie settings in accordance with your preferences, click on the various category headings.
Manage Consent Preferences
Necessary Cookies
These cookies are necessary for the website to function and cannot be switched off in our systems. They are usually only set in response to actions made by you which amount to a request for services, such as setting your privacy preferences, logging in or filling in forms. You can set your browser to block or alert you about these cookies, but some parts of the site will not then work. These cookies do not store any personally identifiable information.
Performance Cookies
These cookies allow us to count visits and traffic sources so we can measure and improve the performance of our site. They help us to know which pages are the most and least popular and see how visitors move around the site. All information these cookies collect is aggregated and therefore anonymous. If you do not allow these cookies we will not know when you have visited our site, and will not be able to monitor its performance.
Functional Cookies
These cookies enable the website to provide enhanced functionality and personalisation. They may be set by us or by third party providers whose services we have added to our pages. If you do not allow these cookies then some or all of these services may not function properly.
Targeting Cookies
These cookies may be set through our site by our advertising partners. They may be used by those companies to build a profile of your interests and show you relevant adverts on other sites. They do not store directly personal information, but are based on uniquely identifying your browser and internet device. If you do not allow these cookies, you will experience less targeted advertising.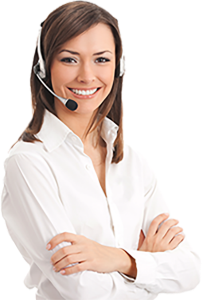 CONTACT US

Foshan Yuantian Mattress Machinery Co., Ltd.
We are always providing our customers with reliable products and considerate services.
If you would like to keep touch with us directly, please go to contact us