Yuantian set a precedent for the industry and this year it will focus on the introduction of fully automatic mattress pr In view of the current market.
Most Customers Face Several Major Problems
1. Lack of professional workshop planning and low space utilization.
2. The production site is chaotic and there are security risks.
3. Machinery suppliers can not provide the comprehensive range of mattress machinery.
4. The quality of the same machine on the market is uneven.
5. The production process can not achieve automatic production, labor costs are high.
6. The production process is difficult to monitor.
Customized Design of Automatic Mattress Production Workshop
1. Customize automated production workshop layout design.
2. Equipped with the necessary machinery according to different production processes.
3. To provide a fully automatic mattress transport line with high speed, high reliability and easy maintenance.
4. Provide consulting information for automatic collection of information.
5. Yuantian professional after-sales team offers related service.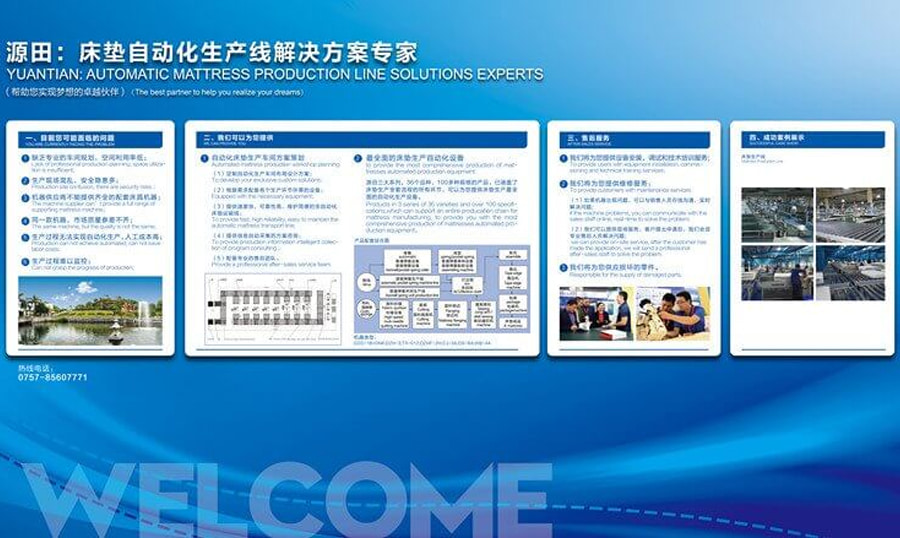 At the same time, Yuantian three major mattress machinery series(spring units machinery series, quilting and sewing series, auxiliary machinery and tools series), 36 varieties and over 100 models of products have covered full processes of mattress production, providing customers with the most comprehensive mattress automated production equipment. After sales, there is a strong and professional after-sales service team that can provide customers with equipment installation, commissioning, technical training, maintenance and repair, parts supply and other services. From the most fundamental solution to customers upgrading industrial facilities, production capacity, one-stop shopping needs.
After-sales Service
Professional team, efficient and fast after-sales service. No trouble back home.
1. To provide users with equipment installation, commissioning and technical training services.
2. To provide customers with maintenance services.
(1) If there is a problem with the machine, you can communicate online with the salesperson to solve the problem in real time.
(2) We can provide on-site services. After customers apply service, we will send professional after-sales engineers to solve the problem.
3. Responsible for the supply of exchange spare parts.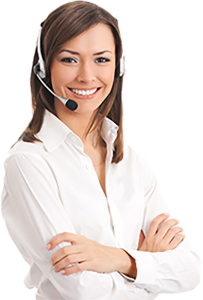 COOKIE CONSENT
We use cookies and similar technologies to improve our website, to personalize website content to you, to provide analytics on user traffic, and to deliver advertising messages and offers on content that are relevant to you. To modify cookie settings in accordance with your preferences, click on the various category headings.
Manage Consent Preferences
Necessary Cookies
These cookies are necessary for the website to function and cannot be switched off in our systems. They are usually only set in response to actions made by you which amount to a request for services, such as setting your privacy preferences, logging in or filling in forms. You can set your browser to block or alert you about these cookies, but some parts of the site will not then work. These cookies do not store any personally identifiable information.
Performance Cookies
These cookies allow us to count visits and traffic sources so we can measure and improve the performance of our site. They help us to know which pages are the most and least popular and see how visitors move around the site. All information these cookies collect is aggregated and therefore anonymous. If you do not allow these cookies we will not know when you have visited our site, and will not be able to monitor its performance.
Functional Cookies
These cookies enable the website to provide enhanced functionality and personalisation. They may be set by us or by third party providers whose services we have added to our pages. If you do not allow these cookies then some or all of these services may not function properly.
Targeting Cookies
These cookies may be set through our site by our advertising partners. They may be used by those companies to build a profile of your interests and show you relevant adverts on other sites. They do not store directly personal information, but are based on uniquely identifying your browser and internet device. If you do not allow these cookies, you will experience less targeted advertising.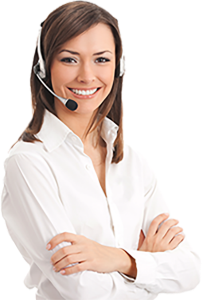 CONTACT US

Foshan Yuantian Mattress Machinery Co., Ltd.
We are always providing our customers with reliable products and considerate services.
If you would like to keep touch with us directly, please go to contact us