Do you want to be a mattress wholesaler? Maybe you're in the mattress business but want a thriving business? Take a look at Yuantian's mattress manufacturing machinery, maybe it will help you ! First you should learn some knowledge about the spring sorts. There are many types of springs used in mattress manufacturing, each with their advantages and disadvantages. In general, pocket coil units are considered by most manufacturers and experts to be the type of coil unit with the best comfort and consistency, and are usually found in higher end styles and more expensive mattresses. after that, you could make decisions to purchase our mattress machinery right now !
Pocket Springs/Pocket Coils 
This type of spring mechanism only became common in the 1970s, when manufacturers figured out how to mass produce it. Before this, the units were stitched together by hand. Individual floating coils are wrapped in fabric pockets, allowing the springs to move independently of each other and to conform nicely to the shape of the sleeper. Mattress experts agree that pocket spring units provide unparalleled support and comfort compared to any other type of mattress spring unit.
Most good quality pocket spring units have at least 600 individual spring pockets in a large size unit, which is more than enough to provide proper support and fit for all sleepers. An important note about pocket spring devices is that since the metal coils are not held together by anything other than thin fabric, it is not the most durable spring device. To hold the whole unit together, the unit had to be surrounded by steel perimeter springs. Without these perimeter frames, the outer rows can simply be pulled apart or torn off, a common problem with roll-up box bed style mattresses that include pocket springs in their specification. Another problem with pocket springs in box bed mattresses is that they offer very little in the way of edge support. You'll notice this when you try to sit on the edge of these mattresses, and it will also give you a "tumbling" feeling when you sleep on the side of these mattresses.
Pros: Pocket sprung mattresses offer superior consistency, comfort, and pressure relief compared to any other type of spring mattress. Softer pocket springs are also comfortable enough to sleep on for long periods of time after the foam in the mattress loses its comfort, so you can sleep on it longer before you need to replace it.
Cons: These aren't the strongest springs, but will always outlast the foam in a mattress.
Mini Pocket Springs
A mini pocket spring is a secondary spring unit that is usually placed on top of a base pocket spring unit, but is sometimes placed on top of a Bonnell or LFK spring unit. The main purpose of this secondary unit is to replace the foam in the mattress comfort layer, so the individual coils in the mini pocket need to be much softer than those in a standard pocket spring unit. These are not usually used for support, so a base spring is always required under them. Mini pocket springs are now being used in the cushion seats of couches and sofas because they provide the user with longer-lasting comfort and increased airflow compared to using solid foam cushions. It's important to note that manufacturers will count these extra coils and use them in their mattress marketing, but this doesn't mean the mattress is better quality or makes any noticeable difference to sleeper comfort or support difference.
Bonnell Spring
The spring unit consists of a number of hourglass-shaped coils, all bound together with an array of metal "spiral coils" (these are the long corkscrew wires that pass through the top of each spring when inserted into the top of the spring unit). The entire unit is then surrounded by perimeter frames at the top and bottom of the unit. Most large Bonnell spring units contain approximately 360 coils, but of course, fewer or more coils can be manufactured, depending on the size of the coils and/or the mass of the spring unit. The fact that the coils in the Bonnell device are tied together comes at the expense of the sleeper's physical consistency. Wherever you press down on the unit, the surrounding coils are also pushed down, unlike pocket spring units where individual coils react independently of each other.
Pros: A Bonnell spring is a fairly strong, long-lasting spring device, and can be produced at low cost.
Cons: Any tie spring unit like this, LFK and continuous coil units will move or "wobble" as the sleeper moves. It won't be noticeable when one person is sleeping alone on the mattress, but I wouldn't recommend this type of spring for couples sleeping where they worry about partner interference.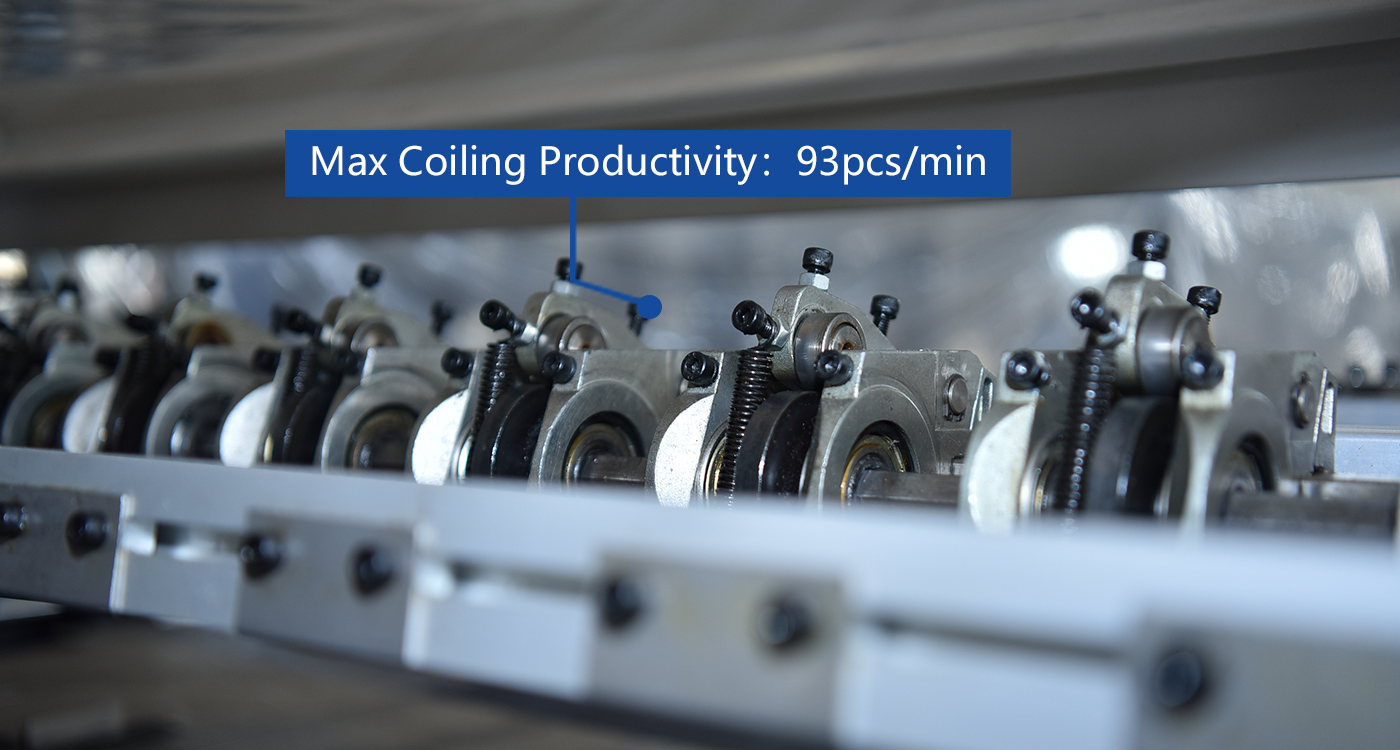 Do you love the bounce that a box spring mattress provides? Wouldn't it be exciting to hop on the mattress and have a pillow fight with your siblings or anyone else? Of course, it's fun, which is why you shouldn't delay buying your dream box spring mattress from the market. However, when you browse these products, you will come across two different terms – "Bonnell" and "Pocket". Now you might be wondering what these terms are and whether they mean anything to a box spring mattress. To answer your questions, we have given examples of Bonnell and pocket sprung mattresses, explained what they are, what they do and more. With the following presentation, you will fully understand box spring mattresses and their relationship to these terms.
1. Bonnell Spring vs. Pocket Spring Mattresses – Definition and Construction
A spring mattress has a thick layer of spring coils that may or may not be connected. A mattress in which all spring coils are interconnected may be referred to as a Bonnell sprung mattress. In contrast, pocket spring mattresses have individual springs, also known as pocket springs, wrapped in a membrane. Here, there is no spring-coil interconnection and each spring will operate individually.
1.1 Working principle of Bonnell spring
Let us consider a layer of spring coils where each coil is connected to the surrounding coils. When you push on the three spring coils, they compress due to the elasticity. However, the external force will be transferred to the attached spring, albeit in a lesser amount. So in addition to the three coils you're applying force to, the surrounding coils will also be compressed to varying degrees.
1.2 Function of pocket spring
In a pocket spring mattress, all the coils are individually wrapped in fabric. You can think of each spring coil as existing in their cocoon-like pockets with no connections between them. When you apply compression from the top, let's assume the three coils will be fully compressed and the three surrounding coils that are in contact with the pressure source will be half compressed. Since there is no connection between the coils, no compressive force is transmitted to the surrounding coils.
2. Features of Bonnell and Pocket Spring Mattresses
2.1 Compliance
The consistency of a mattress depends on its ability to change the surface structure under heat and pressure. It wraps around your body like a second skin, depending on how close the surface of your body is in contact with the top surface of the mattress. A body-fitting mattress is helpful for orthopedic patients or those with stiff back muscles and bones. That's why it's crucial to compare Bonnell mattresses and pocket spring mattresses based on pass rate.The Bonnell spring mattress has interconnected coils. So when you apply pressure to them, the force is transferred to the surrounding coils, so no matter how much heat or pressure you apply, it won't conform as much. In a pocket spring mattress, the coils are not connected. Therefore, only those coils that put pressure on them will compress. Force is not transferred to nearby coils, allowing these mattresses to provide a high level of consistency.
2.2 Durability
Let's compare Bonnell and pocket spring mattresses based on durability. Some controversies need to be resolved early on. A Bonnell spring translates the pressure applied to the surrounding coil. Therefore, no single coil can withstand the stress alone. This defines the high durability of Bonnell springs. However, if we consider pocket spring coils, the coils do not transmit force. So when you apply force, only a few coils are affected. Long-term use may cause localized depression. Bonnell spring layers take longer to return to their original shape. If too much force is applied, the coil may deform. It affects both the coil that applies the pressure and the unit that transmits the force. In contrast, pocket springs operate independently of each other. Therefore, they can return to their original shape without much effort. With so many factors affecting the durability of your mattress, you must ensure that the product you choose will meet your requirements without sagging and localized dents.
2.3 Motion transfer
It's easy to feel the mattress tilt as the person sleeping next to you continues to turn and writhe. This phenomenon is called motor shift. It disrupts your sleep and squeaks with every movement. You can describe the behavior of Bonnell mattresses and pocket spring mattresses in terms of motion transfer as follows: Bonnell springs are connected so they transfer the compressive force to nearby coils. This causes motion to be transferred from one point to another. In contrast, pocket springs compress and return to their original shape independently of each other. So they don't transfer motion from one point to another, and you can sleep peacefully.
2.4 Hardness
Firmness is defined as how firm or soft a mattress is. Bonnell springs and pocket springs both have a durometer between 6 and 7.5. However, if we compare mattresses as a whole, firmness varies based on other support layers and comfort layers. So, when you have to compare these two spring mattresses, consider the overall firmness, not the firmness of the springs.
4. Who Should Buy a Bonnell Spring Mattress?
If you're serious about your box spring, you should definitely own it, don't worry too much. In this section below, we'll discuss some top tips that will help you decide whether you need a Bonnell mattress or a pocket sprung mattress. If you have back problems, try buying a pocket spring mattress as the spring coils will give your back the proper support. Conversely, if your main desire is to sleep on a comfortable spring mattress, you can opt for a Bonnell spring. A Bonnell sprung mattress will be the perfect choice for those who live alone. Conversely, when sharing a bed with another person, it is best to use pocket springs to prevent motion transfer.
In conclusion
Both Bonnell springs and pocket springs are very popular in the market. These mattresses are great at providing comfort and back support, but they can also last a long time. However, be sure to use other spring layers when purchasing a box spring mattress. For example, say you want a foam innerspring mattress. In this case, you can look for memory foam, HD foam, HR foam, and latex foam combined with spring coil layers. Therefore, if you want to go business in the bonnell spring mattress wholesale, Yuantian machinery's bonnell spring mattress machine would be the best choice for your brilliant businee aid !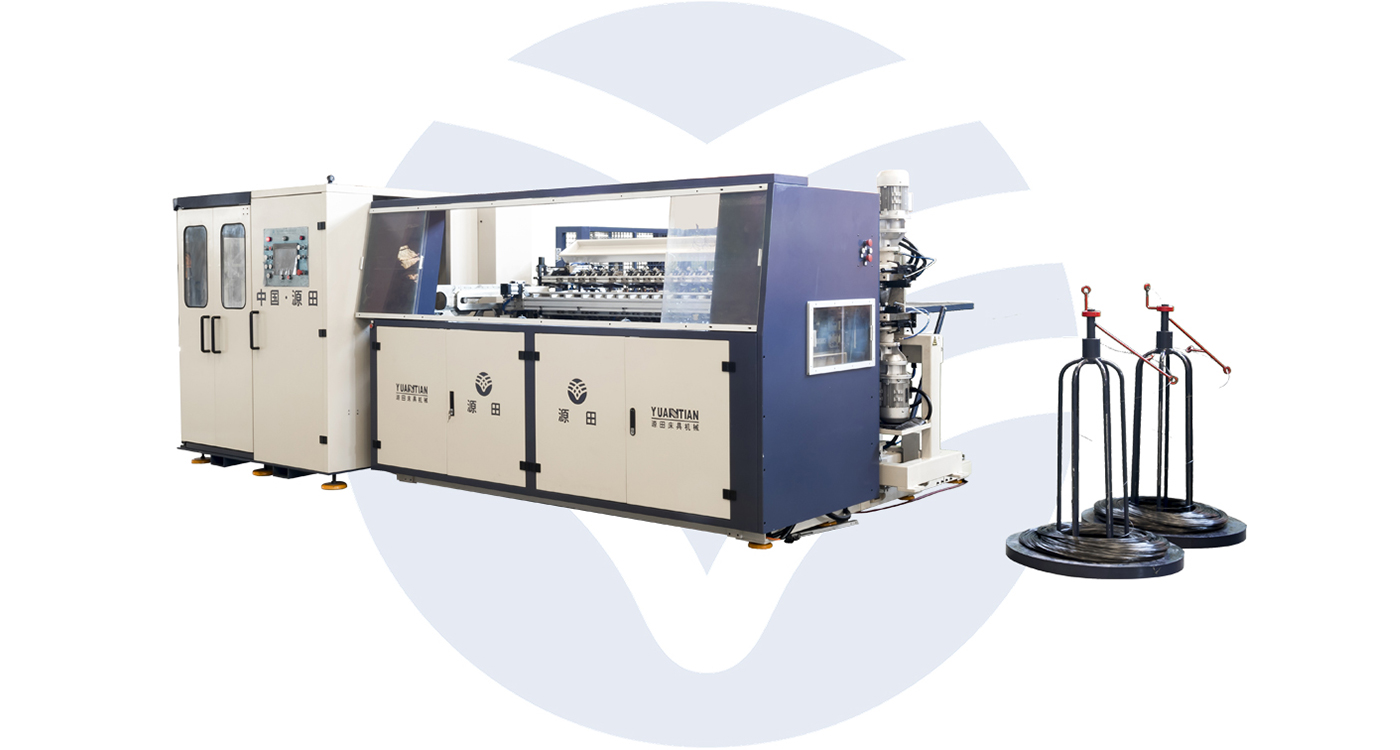 Want To Invest In The Bonnell Spring Machine ?
Whether you are looking for a machine that will coil, make, or knot a bonnell spring, there are a few things to consider when choosing a new machine. The first is that you need to be able to choose the right one for your particular need. Fortunately, there are some great options available that will ensure that you get the job done. Our bonnell spring machine is an automatic production line that assembles springs for mattresses. It is a flexible and stable machine that can finish the working process in a single cycle. In addition, it has convenient adjustment and easy lubrication. Besides, it is safe and high-quality. The bonnell spring machines are used by many mattress manufacturers. Besides, they also have high productivity and stable performance. This machine has the capability of assembling unit springs, which are suitable for making car cushions, sofas, etc. Moreover, its design is based on mechatronics. For example, it adopts a worm and gear decelerator and a PLC control system. There are also a lot of advanced features that make the machine more efficient and user-friendly.
YT-TX-012 is a reliable bonnell spring machine with a maximum speed of 93 pcs per minute. It is equipped with a touchscreen display, which makes it easier to monitor the daily production. Additionally, it uses the best materials to produce the finest quality products and combines coiling, knotting, heating, and outputting. The machine has a self-protection system and a mechanical lubricating system, which makes it more accurate.It is an ideal choice for the mattress manufacturers. Because it has stable performance and easy adjustment, it can be used in many ways. Plus, it can produce 65-90mm diameters. Yuantian bonnell spring machine is a great choice for the mattress manufacturer. This machine has an easy operation and maintenance, which is helpful for the company to run their business smoothly. Besides, it can be customized according to the needs of the customers. Therefore, the company can develop a new production line that meets their specific requirements. Hence, it can help the mattress manufacturer to increase their production level. So, if you are interested in purchasing a bonnell spring machine, you can contact a sales representative to learn more about this machine.