With the continuous development and progress of digital and IoT technologies, industrial automation will continue to advance. The emergence and development of new technologies such as robots and artificial intelligence will also greatly promote the development of industrial automation.
Industrial automation is the use of various parameters in industrial production for control purposes, achieving various process controls. In the entire industrial production process, it minimizes human operations and makes full use of non-biological energy and various information to carry out production work, which is called industrial automation production. The process that enables industry to conduct automatic production is called industrial automation.
The development of industrial automation depends on the deep integration of information technology, computer technology, and communication technology. Automation technology has greatly changed the traditional operating mode and accelerated the transformation of traditional industrial technology. Industrial automation technology is now widely used in the production, control, and management of industrial enterprises, effectively improving the daily operational efficiency and scientificity of industrial production.
Yuantian Company has been committed to the research and development and production of mattress manufacturing machines, continuously promoting the development of industrial automation in the industry. The following will analyze the company's innovation and technological application in mattress manufacturing machine production from the perspective of industrial automation.
Yuantian Company has achieved system integration by integrating various equipment and processes on the mattress manufacturing production line. Through advanced automation control systems, it has achieved automation, intelligence, and high efficiency in the production process. The entire mattress manufacturing process from raw material processing, filling, edging, sewing to packaging can be achieved through automated equipment, greatly improving production efficiency and quality stability.
Machine vision technology will be implanted in mattress manufacturing machine production. Through high-resolution cameras and image processing algorithms, automatic detection and quality control of mattresses are achieved. The machine vision system can detect defects, color differences, and size deviations on the surface of the mattress to ensure that the quality of the mattress meets the standard requirements.
Yuantian Company applies automated transportation technology to mattress manufacturing machine production, realizing flexible manufacturing on the production line. Automated handling, flipping, and packaging of mattresses can be completed, greatly improving the flexibility and production efficiency of the production line.
In addition, Yuantian Company's equipment can also use big data analysis technology to monitor and analyze various data in the mattress manufacturing machine production process in real-time. By mining and analyzing data, abnormal situations in the production process can be discovered in a timely manner, and intelligent control can be carried out to ensure the production quality and stability of mattresses.
Thanks to the foresight of the company's senior management, we also understand that intelligence is one of the development directions of industrial automation. By using technologies such as artificial intelligence, IoT, and cloud computing to establish an intelligent factory control system, the production line can autonomously perceive, judge, and control to improve intelligence level, reduce labor costs, and improve production efficiency and quality. Intelligence, flexibility, networking, and greenization are the main development trends of industrial automation, which will further promote the intelligent, efficient, and sustainable development of the production process.
In recent decades, Yuantian Company has followed the pace of the times step by step and promoted the development of mattress manufacturing machine production with innovative applications of industrial automation technology. Through system integration, machine vision technology, automated transportation technology, data analysis, and intelligent control applications, it has achieved fruitful results in the field of mattress manufacturing machines, significantly improving production efficiency and product quality.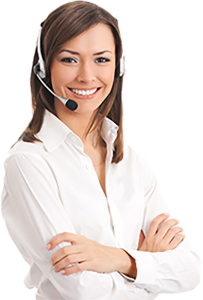 COOKIE CONSENT
We use cookies and similar technologies to improve our website, to personalize website content to you, to provide analytics on user traffic, and to deliver advertising messages and offers on content that are relevant to you. To modify cookie settings in accordance with your preferences, click on the various category headings.
Manage Consent Preferences
Necessary Cookies
These cookies are necessary for the website to function and cannot be switched off in our systems. They are usually only set in response to actions made by you which amount to a request for services, such as setting your privacy preferences, logging in or filling in forms. You can set your browser to block or alert you about these cookies, but some parts of the site will not then work. These cookies do not store any personally identifiable information.
Performance Cookies
These cookies allow us to count visits and traffic sources so we can measure and improve the performance of our site. They help us to know which pages are the most and least popular and see how visitors move around the site. All information these cookies collect is aggregated and therefore anonymous. If you do not allow these cookies we will not know when you have visited our site, and will not be able to monitor its performance.
Functional Cookies
These cookies enable the website to provide enhanced functionality and personalisation. They may be set by us or by third party providers whose services we have added to our pages. If you do not allow these cookies then some or all of these services may not function properly.
Targeting Cookies
These cookies may be set through our site by our advertising partners. They may be used by those companies to build a profile of your interests and show you relevant adverts on other sites. They do not store directly personal information, but are based on uniquely identifying your browser and internet device. If you do not allow these cookies, you will experience less targeted advertising.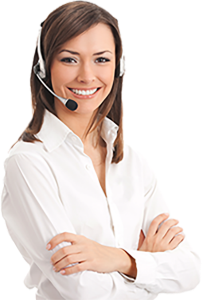 CONTACT US

Foshan Yuantian Mattress Machinery Co., Ltd.
We are always providing our customers with reliable products and considerate services.
If you would like to keep touch with us directly, please go to contact us