Quilting has long been cherished as a traditional craft, with roots dating back centuries. The art of quilting involves stitching together layers of fabric to create intricate patterns and designs. Over time, technology has played a pivotal role in transforming the quilting process, making it more efficient and accessible. One such innovation is the single needle quilting machine. Before delving into the single needle quilting machine, it is essential to understand the historical context of quilting. Quilting has been practiced across various cultures for generations, serving both utilitarian and artistic purposes. Initially, quilting was done by hand, where skilled artisans meticulously stitched fabric layers together using a needle and thread. This process was time-consuming and required immense patience and skill.
Yuantian quilting machine is used to sew stitches in patterns or rows while passing through layers of fabric using a chosen technique. Some quilting machines replicate traditional hand sewing, such as flat stitch quilting. The three basic layers of a quilt are the batting, the quilt cover and the backing. They are temporarily oiled with oiling spray or a safety pin. Basically, Our quilting machine has a sewing head, a frame, and rollers. The sewing head moves left and right, back and forth along the frame on wheels. Whether manual or computer-guided, machines roll on racks to create quilts. The frame has rollers on which the batting, quilt cover and backing roll. While the machine is moving across the quilt sandwich, the quilt sandwich is usually stationary.
Features of Single Needle Quilting Machines
Single needle quilting machines allow quilters to create intricate and complex designs with precision. They come with built-in software or computerized systems that allow the user to program specific patterns, motifs, or stitches. This feature enables quilters to reproduce designs consistently and accurately, resulting in beautifully quilted patterns. These machines are capable of quilting at a much faster pace compared to traditional hand quilting. They have powerful motors and advanced mechanisms that enable them to stitch quickly and efficiently. This feature significantly reduces the time required to complete a quilt, increasing productivity and allowing quilters to take on more projects.
Single needle quilting machines come equipped with automatic thread cutting mechanisms. After each stitch or pattern is completed, the machine automatically cuts the thread, eliminating the need for manual thread trimming. This saves time and effort for the quilter, streamlining the quilting process. Quilts typically consist of multiple layers, including the quilt top, batting, and backing fabric. Single needle quilting machines are designed to handle these multiple layers effortlessly. They have adjustable presser feet and feed systems that ensure smooth and even stitching throughout the quilt, even with thick or bulky layers. Maintaining proper tension in the threads is crucial for achieving balanced and professional-looking stitches. Single needle quilting machines offer advanced tension control mechanisms that allow quilters to adjust the thread tension according to their specific needs. This feature ensures consistent and uniform stitches throughout the quilting process.
Quilters often require different stitch lengths and widths to achieve various effects or decorative elements in their quilts. Single needle quilting machines provide adjustable stitch length and width controls, allowing quilters to customize their stitches according to their creative vision. This versatility opens up a wide range of design possibilities. Yuantian single needle quilting machines can accommodate different thread types and weights. This feature allows quilters to experiment with various threads, including metallic threads or specialty threads, to add visual interest and texture to their quilts. Many single needle quilting machines feature user-friendly interfaces, including touchscreens or digital displays, making it easy for quilters to navigate through various settings, select patterns, and adjust machine functions. This intuitive interface enhances the overall user experience and simplifies the quilting process.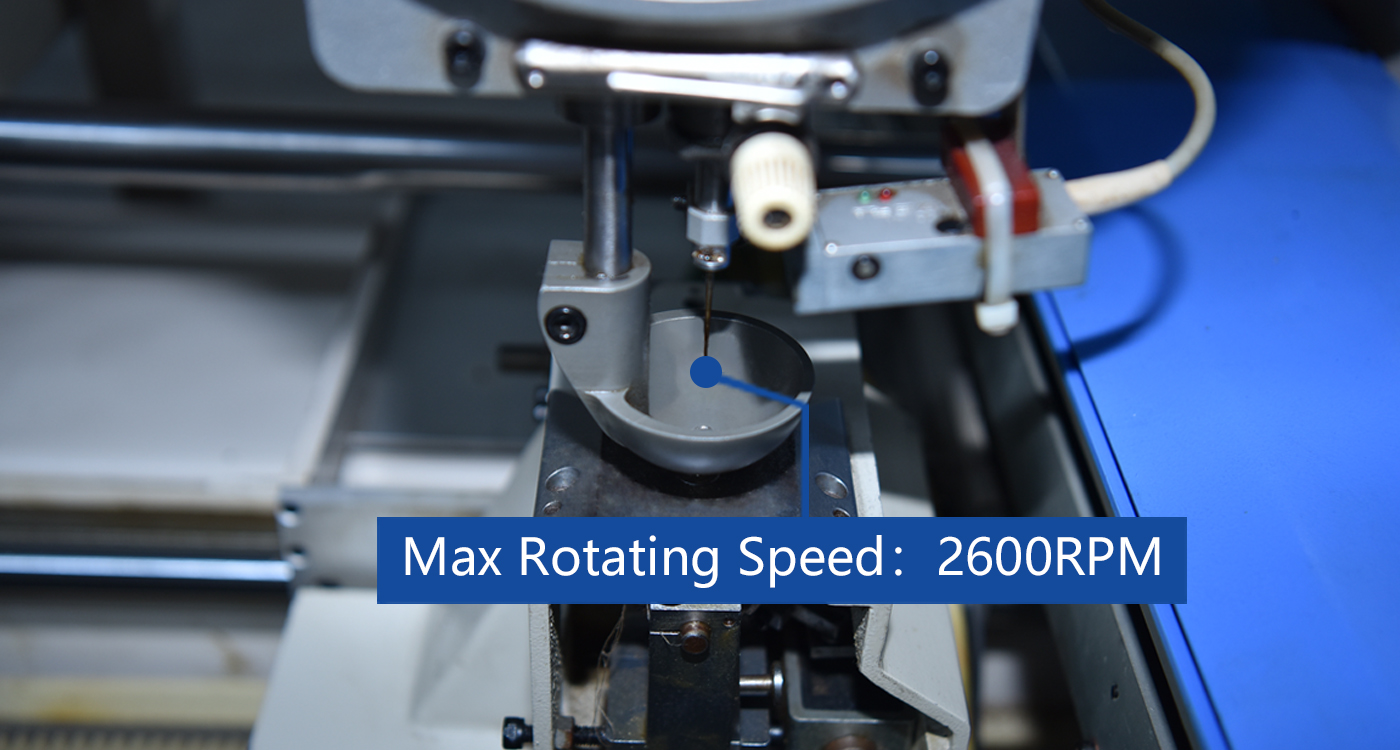 Single Needle Quilting Machines Elevates Quilting Craftsmanship
Over the years, advancements in technology have revolutionized the quilting process, making it more accessible and efficient. Among these innovations, single needle quilting machines have emerged as powerful tools that elevate quilting craftsmanship to new heights. In this blog post, we will delve into the world of single needle quilting machines, exploring their features, advantages, and the impact they have on the art of quilting. The quilting machinery market is further segmented by product type; single and multi-needle quilting machines. According to the operation mode, there are manual, semi-automatic and automatic machines. Various applications for quilting machines include apparel and non-apparel. Computerized quilting machines hold a significant market share as they can often deliver products according to the specific requirements of end users. Internationally, the quilting equipment market is divided into five major regions. They include North America, Asia Pacific, Europe, Middle East and Africa, and South America. The demand for quilting machines in Asia Pacific is likely to witness substantial growth. This is due to the presence of a large number of textile manufacturers that employ quilting techniques.
Unleashing Creativity: Embracing Intricate Designs and Patterns
Single needle quilting machines empower quilters to unleash their creativity by offering a wide range of design options. With programmable patterns and motifs, these machines enable quilters to bring intricate designs to life with precision and consistency. We will explore how these machines expand the possibilities for creativity and allow quilters to experiment with complex patterns, textures, and stitching techniques.
Precision and Perfection: Consistent Stitches for Professional Results
One of the key advantages of single needle quilting machines is their ability to deliver precise and consistent stitches. We will delve into the mechanisms behind these machines that ensure even stitching throughout the quilt, resulting in professional-quality finishes. By eliminating the variations that may occur in manual stitching, single needle quilting machines enable quilters to achieve impeccable results every time.
Efficiency and Time-Saving: Quilting More in Less Time
Time is a valuable resource for quilters, especially when taking on multiple projects or fulfilling orders. Single needle quilting machines significantly reduce the time required to complete quilts compared to traditional hand quilting. We will discuss the speed and efficiency of these machines, highlighting how they increase productivity and allow quilters to meet deadlines or take on larger volumes of work.
Seamlessly Handling Multiple Layers: Tackling Complex Quilts with Ease
Quilts often consist of multiple layers, including the quilt top, batting, and backing fabric. Single needle quilting machines are designed to handle these layers effortlessly, ensuring smooth and consistent stitching. We will explore the features that enable these machines to tackle complex quilts, even with thick or bulky materials, providing insights on achieving balanced and visually appealing results.
Bridging Tradition and Technology: The Future of Quilting
As we conclude, we will reflect on how single needle quilting machines bridge the gap between traditional quilting techniques and modern technology. We will discuss their impact on the quilting community, the preservation of quilting traditions, and the potential for inspiring a new generation of quilters.
The Ultimate Guide To Choosing Single Quilting Machine
1. Cost
Depending on the model, the price of a quilting machine can vary considerably. On average, most single and multi-needle computerized quilting machines cost around $42,000. Buyers should budget for the initial purchase and subsequent maintenance costs. Depending on the buyer's project, the budget must also include the materials and any accessories needed for the production line. Additionally, when investing in a quilting machine, the machine's warranty is an important consideration. Typically, most warranties cover manufacturer defects and part replacement for a certain period of time, minimizing operating costs for the buyer.
2. Applicability
Buyers should be realistic about their needs before investing in a quilting machine. Additionally, their skill level will determine the ease of use and type of machines they should purchase for their planned project. Beginners who are unfamiliar with many quilting techniques should purchase simple quilting equipment for convenience. Advanced quilting machines can be used with slightly more complex upgraded machines. Any professional quilting buyer should choose a quilting machine with the most features to increase efficiency and achieve the desired results on fabrics.
3. Features
Many quilting machines have various details that increase productivity. Components can be added to complete the quilting machine, such as an extension table. This accessory creates additional work space for quilting and allows for sewing bindings and borders. Some quilting machines have free motion or darning foot options. The presser foot improves stitch formation, protects the operator's fingers when handling fabric under the needle, and minimizes wrinkles and skipped stitches. This open toed version improves the visibility of the quilting machine stitches. Also, to achieve the desired effect when free-motion quilting, the quilter should set the needle to the left needle position.
4. Capacity
The features of a quilting machine determine its level of performance. They also help meet buyers' production goals. An ideal quilter has a seam allowance of about a quarter inch. This quarter-inch quilting foot improves quilting accuracy and is used for specific quilting projects that require tight seam allowances. Some quilting machines are equipped with a movable presser foot, which is also available as an accessory, which is useful for sewing straight lines. In addition, it can easily sew thick, smooth fabrics and multi-layered fabrics.
In The End
Yuantian single needle quilting machines have emerged as game-changers in the world of quilting, elevating craftsmanship and opening up new creative possibilities. By combining precision, efficiency, and versatility, these machines empower quilters to create intricate designs, achieve professional results, and meet the demands of a fast-paced quilting industry. As the quilting landscape continues to evolve, single needle quilting machines will undoubtedly play a vital role in shaping the future of quilting, inspiring both seasoned artisans and newcomers to embrace this timeless craft with modern tools. Our single needle quilting machines are designed with precision and efficiency in mind. They are built using cutting-edge technology and incorporate state-of-the-art features that ensure superior performance and durability. Whether you are a professional quilter or an enthusiastic hobbyist, our machines offer the versatility and reliability you require to bring your creative quilting projects to life.
Our machines utilize advanced stitching mechanisms that deliver impeccable precision, allowing you to create intricate quilting patterns with ease. You can achieve beautifully even stitches throughout your quilting projects, ensuring a professional finish every time. Yuantian single needle quilting machines are equipped with user-friendly controls and an easy-to-navigate menu, making it simple for you to adjust settings, select patterns, and customize your quilting designs. With our single needle quilting machines, you have access to a vast library of stitch patterns. Whether you prefer traditional designs or more contemporary styles, our machines offer a variety of options to suit your artistic preferences and inspire your creativity.
Yuantian is confident that our single needle quilting machines will exceed your expectations and enhance your quilting experience. At our website, we are committed to providing excellent customer service and ongoing support. Our team of experts is available to assist you with any questions or concerns you may have before, during, and after your purchase. To further demonstrate our commitment, we offer a comprehensive warranty on all our machines, giving you peace of mind and confidence in your investment. Additionally, we provide regular maintenance services and access to spare parts to ensure your machine operates at its optimal performance level.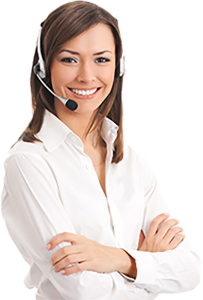 COOKIE CONSENT
We use cookies and similar technologies to improve our website, to personalize website content to you, to provide analytics on user traffic, and to deliver advertising messages and offers on content that are relevant to you. To modify cookie settings in accordance with your preferences, click on the various category headings.
Manage Consent Preferences
Necessary Cookies
These cookies are necessary for the website to function and cannot be switched off in our systems. They are usually only set in response to actions made by you which amount to a request for services, such as setting your privacy preferences, logging in or filling in forms. You can set your browser to block or alert you about these cookies, but some parts of the site will not then work. These cookies do not store any personally identifiable information.
Performance Cookies
These cookies allow us to count visits and traffic sources so we can measure and improve the performance of our site. They help us to know which pages are the most and least popular and see how visitors move around the site. All information these cookies collect is aggregated and therefore anonymous. If you do not allow these cookies we will not know when you have visited our site, and will not be able to monitor its performance.
Functional Cookies
These cookies enable the website to provide enhanced functionality and personalisation. They may be set by us or by third party providers whose services we have added to our pages. If you do not allow these cookies then some or all of these services may not function properly.
Targeting Cookies
These cookies may be set through our site by our advertising partners. They may be used by those companies to build a profile of your interests and show you relevant adverts on other sites. They do not store directly personal information, but are based on uniquely identifying your browser and internet device. If you do not allow these cookies, you will experience less targeted advertising.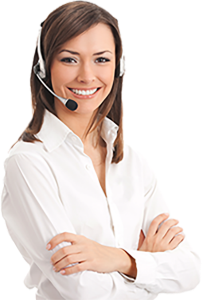 CONTACT US

Foshan Yuantian Mattress Machinery Co., Ltd.
We are always providing our customers with reliable products and considerate services.
If you would like to keep touch with us directly, please go to contact us