If you're in the market for an industrial sewing machine, you've come to the right place. Yuantian industrial quilting machine for sale is designed and produced after long-time development. Some industrial sewing machines are perfect for straight line sewing, while others excel at buttonholes and heavy-duty fabrics. Each machine has its strengths and weaknesses, so you should consider your needs before buying one. If you don't have a clear idea of your future needs, Keep reading this article for get better understandings.
In recent years, the demand for sewing machines that are easier to deal with has increased, so manufacturers have introduced new models to meet sewing needs. Sewing machine manufacturers have also developed special presser feet to help quilters use their machines more easily. Remember that while the high-end machines are great, you can make quilts with just about any sewing machine. Universal walking feet that fit most sewing machines just like their free motion counterparts. Today's quilters have more resources than quilters of past generations. Rotary cutting technology, an endless selection of fabrics made with dyes that won't bleed or fade, threads for every need, and a professional sewing machine that saves time and enhances creativity.
If you regularly use your sewing machine for work or personal projects, you may be wondering how long your sewing machine will last before it breaks down. When it comes to the life of a sewing machine, a number of factors come into play. In general, sewing machines have a lifespan of more than five years, sometimes up to 25 years. However, the environment a sewing machine is exposed to can have a huge impact on its lifespan. If you don't store or maintain your sewing machine properly, you may need to repair or replace your machine sooner than expected. Deteriorated sewing oil can significantly reduce the life of the product. Be sure to watch for common signs of oil deterioration, including cloudy or hazy color, changes in odor or consistency.
Regular cleaning is a great way to prolong the life of your sewing machine. Ensure that all parts that require lubrication to function properly are kept lubricated and use only sewing oil specified for this purpose. Yearly adjustments to the repair shop can ensure that you are on the right track with your maintenance practice. Make sure that if your sewing machine needs a spare part, replace it with one of the same quality. An industrial sewing machine is a professional-grade sewing machine that is designed to handle larger projects. They are built to last, and are especially well-suited to tougher fabrics and longer periods of use than domestic models. Unlike domestic sewing machines, industrial sewing machines are more durable and more powerful than domestic sewing machines. These machines are also faster than domestic models. And, they can handle more challenging projects and are better suited for production. And what's even better, industrial sewing machines are more affordable than ever !
Sewing machine with screen is a more complex model. It comes with a larger built-in hoop and can accommodate larger designs. The screen also gives you the opportunity to preview your designs before stitching them. These features can help you make the most of your sewing machine. The large LCD screen helps you choose stitch patterns and embroidery designs. You can import patterns, adjust the density and color, move the needle up and down, and change lettering and thread colors. The screen also makes it easy to sew hands-free. To learn more about these features, read on. In addition, you can edit the individual embroidery thread colors. This is an excellent machine for the aspiring embroidery designer. If you plan on using it for embroidery, you'll enjoy the convenience of a screen. It is definitely worth considering.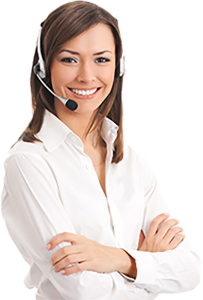 COOKIE CONSENT
We use cookies and similar technologies to improve our website, to personalize website content to you, to provide analytics on user traffic, and to deliver advertising messages and offers on content that are relevant to you. To modify cookie settings in accordance with your preferences, click on the various category headings.
Manage Consent Preferences
Necessary Cookies
These cookies are necessary for the website to function and cannot be switched off in our systems. They are usually only set in response to actions made by you which amount to a request for services, such as setting your privacy preferences, logging in or filling in forms. You can set your browser to block or alert you about these cookies, but some parts of the site will not then work. These cookies do not store any personally identifiable information.
Performance Cookies
These cookies allow us to count visits and traffic sources so we can measure and improve the performance of our site. They help us to know which pages are the most and least popular and see how visitors move around the site. All information these cookies collect is aggregated and therefore anonymous. If you do not allow these cookies we will not know when you have visited our site, and will not be able to monitor its performance.
Functional Cookies
These cookies enable the website to provide enhanced functionality and personalisation. They may be set by us or by third party providers whose services we have added to our pages. If you do not allow these cookies then some or all of these services may not function properly.
Targeting Cookies
These cookies may be set through our site by our advertising partners. They may be used by those companies to build a profile of your interests and show you relevant adverts on other sites. They do not store directly personal information, but are based on uniquely identifying your browser and internet device. If you do not allow these cookies, you will experience less targeted advertising.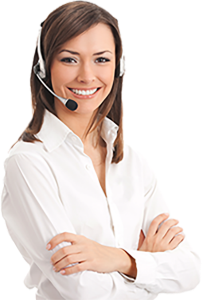 CONTACT US

Foshan Yuantian Mattress Machinery Co., Ltd.
We are always providing our customers with reliable products and considerate services.
If you would like to keep touch with us directly, please go to contact us