What Is A Long Arm Quilting Machine?
Quilting is a form of textile art that has been practiced for centuries. It involves sewing together layers of fabric and batting to create a warm and cozy blanket. There are many different techniques and styles of quilting, from hand-stitching to machine quilting. Long arm quilting is a type of machine quilting that has become increasingly popular in recent years. Yuantian Long arm quilting machines are larger than traditional sewing machines and are designed specifically for quilting. They have an extended arm that allows for more space to work with, making it easier to maneuver larger pieces of fabric. Long arm quilting machines also come equipped with a frame that holds the layers of fabric and batting taut, making it easier to create a consistent stitch.
The process of long-arm quilting involves the use of a long-arm quilting machine. With this machine, you can easily sew together the top, batting, and backing layers of a quilt, resulting in a complete quilt. This type of quilting allows you to place three layers of fabric on a frame and stitch them together all at once. The machine can be operated manually or with computer control and can be either vertically or horizontally guided, allowing the fabric to remain stationary during quilting. Although hand quilting has existed for thousands of years, the quilting machine was not invented until 1871. The earlier machine had only two bars, which allowed the machine to move the fabric along with the frame below. However, over the next seven years, significant modifications were made to the machine, providing us with the long-arm quilting machine we know today. By the turn of the century, there were many patents and designs for this machine. For the longest time, quilting machines have successfully sparked the interest of novice and seasoned quilters alike, thus maintaining their relevance.
If you're new to quilting, you've probably heard of an intricate machine that can make a quilt in minutes. The quilting machine was invented in the early 1900's. It has been used by professional quilters for years to create great designs and patterns. It is necessary to understand what a long arm quilting machine is and the benefits it brings to the quilter. Invented in 1871, the long-arm quilting machine was a straightforward machine. It has a quilting rack and two cross bars. The user then moves the quilting frame along with the quilt under the machine, making a straight line. Today, the quilting machine's frame is about 3 meters (9.8 feet) wide and 4.25 meters (13 feet) long. There is a plastic part under the table on which a pantograph rests. Machine heads feature industry standards and a minimum length of 19 inches.
The machine has several rollers on which you should glue your fabric. Yuantian's long arm quilting machine is a large piece of quilting equipment designed to help you produce quilts more efficiently, especially if you're considering large quilts. It enables you to quilt specific areas before advancing the quilt. They require a considerable investment in terms of money and space. It is the dream machine of many quilters. What's more, Long-arm quilting is a popular choice for quilters because it offers several advantages over traditional hand quilting or domestic machine quilting. Here are some reasons why quilters may choose long-arm quilting:
Speed: Long-arm quilting machines are designed to move quickly and smoothly across the fabric. This means that you can finish a large quilt much faster than you could by hand or with a domestic machine.

Consistency: With a long-arm quilting machine, you can ensure that your stitches are consistent and even throughout the entire quilt. This can be difficult to achieve by hand or with a domestic machine, especially on larger quilts.

Precision: Long-arm quilting machines allow you to create intricate designs and patterns with precision and accuracy. This is especially important for quilters who want to create detailed and complex designs.

Versatility: Long-arm quilting machines can handle a wide range of fabrics, from delicate silk to heavy denim. They can also be used to create different types of quilting, such as free-motion quilting, edge-to-edge quilting, and custom quilting.

Less physical strain: Hand quilting can be very physically demanding, especially if you're working on a large quilt. Long-arm quilting machines allow you to sit comfortably and guide the fabric through the machine, which can be much easier on your back, shoulders, and arms.
How To Quilt Using Long-arm?
Your long arm consists of a machine and a frame. Most long arm frames have rails or rollers that serve different functions during the quilting process. Here are easy steps on how to sew a quilt with a long-arm sewing machine: Start by laying out all the layers on the roller. This is to make sure everything fits. Make sure your backing fabric is 4 inches larger than the top fabric. You should then verify that your batting fabric is at least 2 inches larger than your top fabric in all respects. It is also important to know the different types of rollers on the long arms. If your machine has four rollers, the one closest to the floor is called the quilt backing roller, and it's next to the top roller. The pickup rollers are the outermost and are highest from the ground. The inner rollers that are not covered with canvas are called leveling bars.
The right side of the backing fabric should face down. The right side of the batting fabric should be facing up, as should the top fabric. No need to use pins as the fabric will sit nicely on top of the roller. Pull the pins of the quilt liner roll under and over the top roll of the quilt first. You should then place the backing fabric on the roller and place it about an inch above the pins. Secure the fabric to the dowels using guide clips. You can then place the attached dowels and fabric into the frame. Afterwards you should release the lever. Roll the quilt backing roller until the fabric lays flat. It is best to turn the support roller while making sure that the fabric is placed smoothly and evenly on the roller.
After all, the fabric rolls on the backing rolls, secure the levers and repeatedly fold the dowels over the leveling bars, just like you did with the backing rolls. Choose a loose end of backing fabric and attach it to the dowels as you would with a backing roller, then you can place the fabric into the frame. You should take up any slack in the fabric on the pickup roller. Lay the batting fabric over the backing fabric up to a horizontal bar. Leave 2 finger width measurements. Remember that the fabric should pass under the quilt top pole. Repeat the same process for the top quilt, but leave 3 finger-width measurements between the edge of the fabric and the horizontal bar. Now you are ready to use the machine needle head to quilt any pattern you want on the neatly arranged fabric.
The Types of Long Arm Quilting Skills
Long Arm Quilting is a technique used to quilt a quilt top by using a specialized machine that allows for large-scale stitching. The machine, called a long arm quilting machine, features a long, stationary arm that holds the quilt in place and moves the fabric under the needle while stitching. There are various types of long arm quilting, each with its own unique features and benefits. In this article, we will explore the different types of long arm quilting and what makes each method unique.
1. Free-motion quilting
Free-motion quilting is the most common and versatile type of long arm quilting. In free-motion quilting, the quilter moves the fabric under the needle to create various designs and patterns. This method allows for complete creative freedom and is perfect for quilting intricate designs, such as feathers, swirls, and stippling. Free-motion quilting can also be used to create custom designs or to replicate a design from a fabric.
2. Pantograph quilting
Pantograph quilting is a long arm quilting method that uses a paper pattern to guide the stitching. The paper pattern, called a pantograph, is attached to the machine and moves in synchronization with the machine's needle. This method is perfect for quilting large areas with consistent designs, such as edge-to-edge designs. Pantograph quilting is fast, efficient, and produces a professional-looking finish.
3. Computerized quilting
Computerized quilting is a long arm quilting method that uses a computerized system to create designs and patterns. This method allows for precise and intricate designs that are difficult to achieve with free-motion quilting or pantograph quilting. The computer program controls the movement of the machine and needle, allowing for complex designs with consistent stitch lengths and perfect symmetry.
4. Custom quilting
Custom quilting is a long arm quilting method that involves a high degree of creativity and customization. This method is perfect for quilting designs that require more detail, such as appliqué or intricate piecing. Custom quilting is also ideal for adding personal touches to a quilt, such as adding a name or a special message. This method is more time-consuming than other types of long arm quilting but produces a unique and personalized finish.
5. Hybrid quilting
Hybrid quilting is a combination of two or more quilting methods. For example, a quilter may use free-motion quilting to create intricate designs in one section of a quilt and then switch to pantograph quilting for a more straightforward design in another section. Hybrid quilting allows for maximum creativity and flexibility, as the quilter can switch between methods as needed to achieve the desired result.
What Can The Long Arm Quilting Machine Do ?
In the last blog, we have discussed some details about Long-arm quilting machines, here we know that this kind of machines are more powerful, can sew faster, and are quite bulky. It's expensive and takes up space. A long arm quilting machine is essential to make the perfect quilt, and in reasonable quantities. You can't spend years making several quilts. So the best thing a long arm quilting machine can do is save time. With it, you don't need to glue. Also, for all three layers - top, fleece and back, you can load and sew them together. Less trouble and save enough time. Whether commercial or professional, the largest quantity and the best quality are the most important. Or it's still just a hobby rather than a serious job. So in this case what you need is high speed, perfect stitching and timing. Long arm quilting machines are the best.
Top Long Arm Quilting Machines of 2023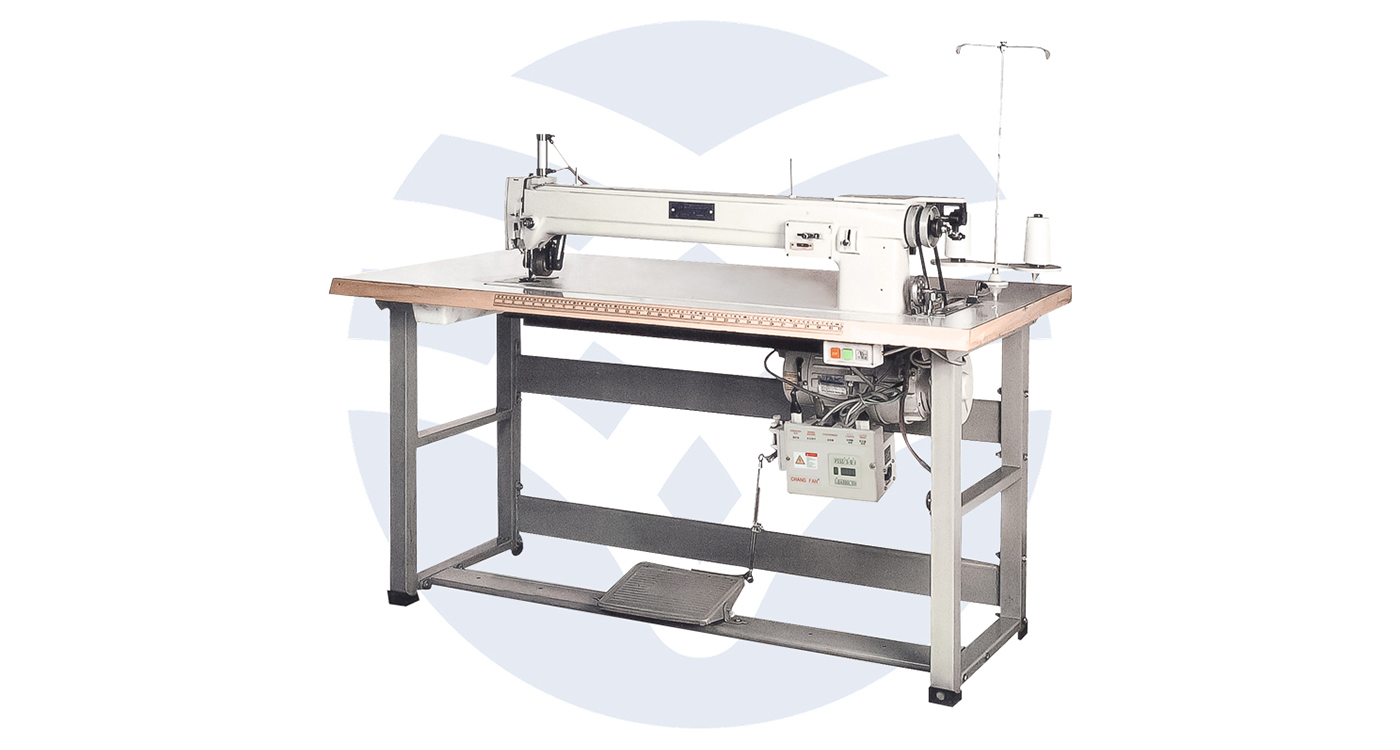 Product information:
| | |
| --- | --- |
| Brand Name | YuanTian |
| Total Power | 600W |
| Stitches Length | 6mm |
| Needle Modle | 125/20 |
| Sewing Speed | 1700r/min |
| Zigzag Pitch | ≤10 mm |
| Total Weight | 149KG |
| Table Size | 1520×760 mm |
Control is in your hands with the Yuantian YT-CB-1 Sewing Machine. This machine is great for sewing larger blocks and patterns to let your creativity flow. It sews at a speed of 1700 stitches per minute, giving you a neat and free working area. Even if the comforter is too big to handle, the generous throat space gives you peace of mind. It could have been a huge mid-arm quilting machine, but with all the advanced features, it turns out to be one of the top rated long-arm quilting machines. You have four stitching modes. Start with the necessary precision and cruise stitch adjustments. You can then sew three different lengths of fringe - long, medium and short. Finally, use the manual mode for free-motion continuous stitching and control the machine with the quick-access buttons on the handlebar, allowing you to set the needle position, stitching mode, stitching speed, or stitching length. Wind bobbins quickly by running the machine with the electric bobbin winder.
Quilting includes cutting, stitching, stitching, etc. We can deny that performing these tasks in a small workspace is the worst possible scenario. Sometimes it can cause scratches, machine jams or broken needles. A spacious workspace can keep us out of trouble. Most standing quilting tools have this advantage. Seated products often have limited workspace and table sizes. Therefore, choose the brand of quilting machines that have enough space. The throat space is also marked. This is the distance between the needle and the back. Small spaces prohibit range of quilting motion. If you're confused about which one to buy, check out our recommendations. We checked out their features and did an in-depth review of all of them. The easiest way to buy anything is to know exactly what you want. Go to our buying guide to determine your priorities.
Benefits of Long Arm Quilting Machines
Although they may seem complicated to use, there are many benefits to investing in a long-arm quilting machine for your craft room. Here are a few ways in which the pros of these advanced machines outweigh the cons:
Convenient
It does seem odd that it would be convenient to have a machine with a maximum height of 7 feet. However, while it may not be the best hand tool for size, a long-arm quilting machine does save a lot of time. For example, you don't have to wait for a controlled workshop or workday to start designing a quilt. Some makerspaces and similar organizations offer long-arm quilting machines in their facilities, but these machines are usually only available to members—or only for a few days of the week. When you have a long-arm sewing machine at home, you can work at a convenient pace. Also, since some long-arm sewing machines are computerized, you can rely on computer algorithms to handle the more difficult aspects of the design. No need to strain to work at tight angles or leave your seam ripper in a drawer. Yuantian long-arm sewing machine with automation will not only save you time, but also make it easier for you to complete more ambitious projects.
Control
You can also choose how and to what extent the machine is used. Manual quilting machines, in particular, ensure you have precise control over every step of the quilt binding and design process.
You can choose how much energy you want to devote to a certain design element throughout the day.
You can also nail down the details of the design and make changes as needed when the project starts to develop in unexpected ways.
Completely DIY
In the end, the projects you complete with the help of a longarm quilting machine will be entirely your own. No need to rely on a maker or workshop to create the perfect quilt. Every step leaves your fingerprints. For some, this ability to go through an entire quilting project from start to finish is a real testament to skill. For others, being able to give the gift of a completely homemade quilt is a unique sense of pride. Either way, using a long-arm quilting machine gives you complete control over your projects. Take pride in your accomplishments, take a break, and start over.
Tips For Training of Long-arm Quilting Machine
How to guide your workers to use a long-arm quilting machine can be daunting for bosses. it requires to train your workers to operate when you invest great many of the new machines for your factory under Yuantian's tips and practice, it can become an enjoyable and rewarding experience. Here are some tips for beginners to use a long-arm quilting machine:
Get to know machine: Before starting quilting, take some time to read the manual and familiarize yourself with the machine's features and functions. Practice threading the machine and changing the needles.

Practice on scraps: Use scraps of fabric to practice stitching before working on your quilt top. This will help you get comfortable with the machine's movements and tension settings.

Set up workspace: Make sure your workspace is clean and clutter-free. Position your machine at a comfortable height and ensure you have enough space to move the quilt around.

Take breaks: Quilting can be physically and mentally exhausting, so take frequent breaks to rest your hands and eyes. Stretching can also help prevent fatigue and injury.

Use a quilt pattern: Choose a quilt pattern that complements the design of your quilt top. This will help guide your stitching and ensure a consistent overall look.

Practice free-motion quilting: Free-motion quilting allows you to create your own unique designs by moving the machine in any direction. Practice on scraps before working on your quilt top.

Use rulers and templates: Rulers and templates can help you create precise and consistent designs. Make sure you have the correct ruler for the design you want to create.

Experiment with thread: Different threads can create different effects, so experiment with different types and colors to find the look you want.

Practice, practice, practice: The more you practice, the more comfortable you will become with your long-arm quilting machine. Don't be afraid to try new techniques and designs.
Activities like sewing require practice to develop skills. Gather some scraps and practice as much as you can. Fear not; we're not asking you to invest hours. Even a 15-minute session a day can help you get out of trouble. Repeat similar designs on multiple pieces and compare them, having them monitor your skill growth over time.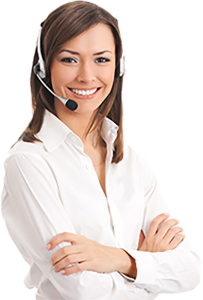 COOKIE CONSENT
We use cookies and similar technologies to improve our website, to personalize website content to you, to provide analytics on user traffic, and to deliver advertising messages and offers on content that are relevant to you. To modify cookie settings in accordance with your preferences, click on the various category headings.
Manage Consent Preferences
Necessary Cookies
These cookies are necessary for the website to function and cannot be switched off in our systems. They are usually only set in response to actions made by you which amount to a request for services, such as setting your privacy preferences, logging in or filling in forms. You can set your browser to block or alert you about these cookies, but some parts of the site will not then work. These cookies do not store any personally identifiable information.
Performance Cookies
These cookies allow us to count visits and traffic sources so we can measure and improve the performance of our site. They help us to know which pages are the most and least popular and see how visitors move around the site. All information these cookies collect is aggregated and therefore anonymous. If you do not allow these cookies we will not know when you have visited our site, and will not be able to monitor its performance.
Functional Cookies
These cookies enable the website to provide enhanced functionality and personalisation. They may be set by us or by third party providers whose services we have added to our pages. If you do not allow these cookies then some or all of these services may not function properly.
Targeting Cookies
These cookies may be set through our site by our advertising partners. They may be used by those companies to build a profile of your interests and show you relevant adverts on other sites. They do not store directly personal information, but are based on uniquely identifying your browser and internet device. If you do not allow these cookies, you will experience less targeted advertising.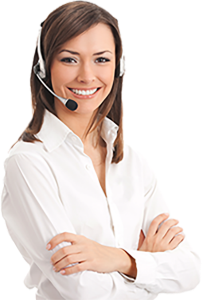 CONTACT US

Foshan Yuantian Mattress Machinery Co., Ltd.
We are always providing our customers with reliable products and considerate services.
If you would like to keep touch with us directly, please go to contact us