Bonnell spring machines are used in the manufacturing of Bonnell springs, which are a type of coil spring commonly used in mattresses. These machines use a series of processes to create the Bonnell springs, which are characterized by their hourglass shape. The basic process of a Bonnell spring machine involves feeding wire into a coiling machine, which forms the wire into a spiral shape. The spirals are then passed through a series of shaping and cutting machines to create the desired hourglass shape of the Bonnell spring. There are various types of Bonnell spring machines available on the market, ranging from manual machines to fully automated machines. Some machines are designed for small-scale production, while others can handle high-volume production. The quality and efficiency of Bonnell spring machines depend on various factors such as the design, materials used, and the level of automation. When selecting a bonnell spring machine, it is important to consider the production needs, budget, and available space. Additionally, regular maintenance and servicing are important to ensure optimal performance and longevity of the machine.
What Is better Bonnell Spring or Pocket Spring ?
The choice between bonnell spring and pocket spring mattresses largely depends on personal preference and individual needs. Both types of springs have their own unique advantages and disadvantages, and the best choice for you will depend on factors such as your sleeping habits, body weight, and preferred level of support. Bonnell springs are hourglass-shaped coils that are interconnected and typically made from tempered steel. They are more common in traditional innerspring mattresses and provide a firm, bouncy feel. Bonnell springs are often used in budget-friendly mattresses because they are less expensive to produce than other types of springs.
Pocket springs, also known as coil-on-coil or wrapped coil springs, are individually wrapped coils that move independently of each other. They are typically made from high-quality materials such as titanium or high-carbon steel, and are often used in higher-end mattresses. Pocket springs provide targeted support and contour to the body, reducing motion transfer and providing a more customized feel. Here are some factors to consider when deciding between Bonnell spring and pocket spring mattresses:
Support: If you prefer a firmer, more supportive feel, a Bonnell spring mattress may be a better choice for you. However, if you prefer more targeted support and contouring to your body, a pocket spring mattress may be a better option.

Comfort: Pocket springs provide better contouring and pressure relief, making them more comfortable for some people. However, Bonnell springs can be more comfortable for those who prefer a firmer feel.

Durability: Pocket spring mattresses are typically more durable than Bonnell spring mattresses due to the higher quality of materials used. However, with proper care and maintenance, both types of mattresses can last for a reasonable amount of time.

Price: Bonnell spring mattresses are generally less expensive than pocket spring mattresses, making them a good choice for those on a budget.
The spring mattress is a traditional mattress made from springs commonly known as mattress coils. The coils are responsible for supporting body weight and preventing normal wear and tear on the mattress. Pocket and Bonnell are two common types of spring mattresses. By the end of this article, you will be able to know more about box spring mattresses. So, let's first look at the difference between Pocket and Bonnell;
Pocket spring mattresses consist of hundreds of springs wrapped in soft cotton bags that allow for free movement. Due to the springs, mattresses are comfortable, bouncy and supportive, making them popular among sleepers. Additionally, the mattress is able to accommodate different body weights as it adjusts to the contours of the body. Aside from its long-lasting and durable capabilities, many people prefer pocket spring mattresses for their ability to improve blood circulation for a good night's sleep. Bonnell spring mattresses, on the other hand, include hourglass-shaped springs that are unified using metal wires. Also known as an open coil spring mattress, its springs cannot move independently, but they provide support and comfort. They are always suitable for sleepers looking for plenty of room to turn and roll with ease.
A Beginner's Guide To Bonnell Spring Machines
If you as a bonnell spring mattress producer who is new to the world of mattress manufacturing, Bonnell spring machines may seem like a complex and daunting topic. But fear not - this beginner's guide will provide you with a basic understanding of Bonnell spring machines and how they work. The basic process of a Bonnell spring machine involves feeding wire into a coiling machine, which forms the wire into a spiral shape. The spirals are then passed through a series of shaping and cutting machines to create the desired hourglass shape of the Bonnell spring. The shaped springs are then sent through a series of heat treatment processes to increase their durability and strength. Finally, the springs are assembled into a unit by a specialized Bonnell spring assembly machine.
Advantages of using A Bonnell Spring Machine
Bonnell spring machines offer several advantages for mattress manufacturers, including:
Cost-effective production: Bonnell spring machines are typically less expensive to purchase and operate than other types of spring machines, making them a cost-effective option for mattress manufacturers.
High production speed: Bonnell spring machines can produce Bonnell springs at a high rate of speed, allowing for efficient mass production.
Versatility: Bonnell spring machines can be used to produce a variety of spring sizes and shapes, providing manufacturers with greater flexibility in their production processes.
Drawbacks of Using A Bonnell Spring Machine
While Bonnell spring machines offer many advantages, they also have some potential drawbacks, including:
Limited customization: Bonnell springs are a standardized shape, so there is limited customization available in terms of spring shape and size.
Less targeted support: Bonnell springs provide a firm, bouncy feel but may not offer the targeted support and contouring that some sleepers prefer.
Limited durability: Bonnell springs may not be as durable as other types of springs, which could affect the longevity of the mattress.
Factors For Consider When Choose Bonnell Spring Machine
Precision and Accuracy: Look for a machine that can produce Bonnell springs with high precision and accuracy. This ensures that each spring is of the same size and shape, which is critical for consistency in mattress production.
Speed and Efficiency: A Bonnell spring machine that can produce springs quickly and efficiently is essential for high-volume production. Look for a machine that has a high production speed without compromising on quality.
Durability and Reliability: A Bonnell spring machine is a significant investment, so it's important to choose a machine that is durable and reliable. Look for a machine made from high-quality materials that can withstand heavy use and require minimal maintenance.
Flexibility and Versatility: Choose a Bonnell spring machine that can produce a wide range of spring sizes and shapes, giving you greater flexibility in your production process. This allows you to adjust your production as per the market demand.
User-Friendly Design: Look for a machine that is easy to operate and maintain. A user-friendly design can save you time and money in the long run, as it reduces the need for specialized training and maintenance.
Like any machine, Bonnell spring machine requires regular maintenance to operate at peak performance. It's essential to follow the manufacturer's recommended maintenance schedule, which may include cleaning, lubrication, and parts replacement as necessary. For one thing, Using high-quality materials, such as wire and heat treatment components, can improve the performance of your bonnell spring machine. It's worth investing in quality materials to produce springs that are more durable and have a longer lifespan. Ensure that your bonnell spring machine is properly adjusted to produce consistent and accurate springs. This may involve adjusting the machine's tension, speed, or other settings to achieve the desired spring shape and size.
How To Solve The Spring Mandrel Plugging Line ?
Identify the root cause: The first step in solving any problem is to identify the root cause. In this case, there could be several reasons why the spring mandrel is plugging the line. It could be due to a malfunctioning machine, improper maintenance, or incorrect material handling. Look for any patterns or commonalities in the instances of plugging to narrow down the possible causes.

Clean the mandrel: If the mandrel is dirty or covered in debris, it can easily plug the line. Regularly cleaning the mandrel can help prevent this issue from occurring. Use a cleaning solution that is appropriate for the material of the mandrel, and ensure that it is thoroughly rinsed and dried before use.

Check the alignment: The mandrel may not be properly aligned, which can cause it to get stuck in the production line. Make sure that the mandrel is aligned with the rest of the equipment and that it is installed correctly.

Adjust the tension: The tension on the mandrel may be too tight or too loose, causing it to plug the line. Adjust the tension as needed to ensure that the mandrel moves smoothly through the production process.

Improve material handling: If the material being used is not appropriate for the production process, it can easily cause the mandrel to plug the line. Make sure that the material is handled and stored correctly, and that it is appropriate for the production process.

Schedule regular maintenance: Regular maintenance of the equipment and machinery can help prevent issues like mandrel plugging. Ensure that all equipment is regularly inspected, and that any necessary repairs or maintenance are carried out promptly.
Definitely, When you start the bonnell spring machine equipment, you'd better strictly follow the steps to fix the tool position before starting. Before the computer spring machine is debugged and produced, you must check whether the fasteners are firm enough to avoid loosening during the production process. , falling or shifting, may cause falling, malfunction or damage. Measuring tools, instruments and tools shall not be placed on the machine to avoid accidents during operation. When running, please pay attention to whether the machine runs smoothly, without noise or abnormal vibration, and try not to overload the equipment for a long time.
During the operation of the spring machine, it is forbidden to touch the body panel with hands. After the spring product is cut off in the machine, the falling direction must be controlled to avoid collision caused by the knife block. In addition, when the spring processing spring product is abnormal, it must be repaired properly in the shutdown state to avoid safety accidents. Novices must complete the operation and debugging of the computer spring machine accompanied by professional masters to reduce or avoid unnecessary safety accidents. After a novice apprentice or debugging the machine, the technical master must check it to avoid equipment operation errors. When the equipment fails, it is strictly forbidden for non-professionals to disassemble the spring machine without authorization, so as to avoid secondary damage to the spring machine equipment. For equipment failures that cannot be handled, it should be reported to Yuantian in time, and our professionals will have the machine inspected and repaired.
Yuantian bonnell spring machine can produce high-quality Bonnell spring mattresses. The quality of the springs produced by the machine is a critical factor in determining the overall quality of the mattress. Besides, this machine produces bonnell springs by coiling high-carbon steel wire around a barrel-shaped mandrel. The coiled spring is then heat-treated to improve its durability and resilience. The spring is then tied together using a helical wire, forming a Bonnell spring unit that is used in the construction of a mattress. The quality of the springs produced by our bonnell spring machine is determined by several factors, including the quality of the wire used, the precision and accuracy of the machine, and the consistency of the heat treatment process. When high-quality bonnell springs are used in the construction of a mattress, it can result in a comfortable and supportive sleep surface. Bonnell spring mattresses are popular because they offer a balance of comfort and support while also being affordable.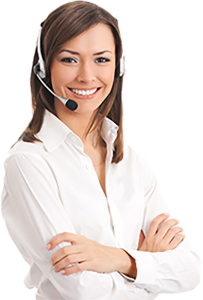 COOKIE CONSENT
We use cookies and similar technologies to improve our website, to personalize website content to you, to provide analytics on user traffic, and to deliver advertising messages and offers on content that are relevant to you. To modify cookie settings in accordance with your preferences, click on the various category headings.
Manage Consent Preferences
Necessary Cookies
These cookies are necessary for the website to function and cannot be switched off in our systems. They are usually only set in response to actions made by you which amount to a request for services, such as setting your privacy preferences, logging in or filling in forms. You can set your browser to block or alert you about these cookies, but some parts of the site will not then work. These cookies do not store any personally identifiable information.
Performance Cookies
These cookies allow us to count visits and traffic sources so we can measure and improve the performance of our site. They help us to know which pages are the most and least popular and see how visitors move around the site. All information these cookies collect is aggregated and therefore anonymous. If you do not allow these cookies we will not know when you have visited our site, and will not be able to monitor its performance.
Functional Cookies
These cookies enable the website to provide enhanced functionality and personalisation. They may be set by us or by third party providers whose services we have added to our pages. If you do not allow these cookies then some or all of these services may not function properly.
Targeting Cookies
These cookies may be set through our site by our advertising partners. They may be used by those companies to build a profile of your interests and show you relevant adverts on other sites. They do not store directly personal information, but are based on uniquely identifying your browser and internet device. If you do not allow these cookies, you will experience less targeted advertising.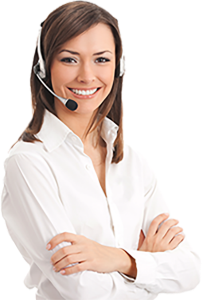 CONTACT US

Foshan Yuantian Mattress Machinery Co., Ltd.
We are always providing our customers with reliable products and considerate services.
If you would like to keep touch with us directly, please go to contact us