A good sewing machine is used to join two or more pieces of fabric. YuanTian sewing machines can sew not only fabrics but also other materials such as bags, foam, tents, etc. Sewing machines are also used to improve the fineness and appearance of fabrics. Different sewing machines do their job to produce the perfect product that we want, such as clothes, mattress pads, etc. Industrial automatic sewing machine differ from traditional consumer sewing machines in many ways. Industrial sewing machines are designed for long term professional sewing tasks and therefore feature superior durability, parts and motors.
While conventional sewing machines may include nylon or plastic gears, industrial sewing machines typically have gears, linkages, housings, and bodies made of high-quality metals such as cast iron or aluminum. On top of that, industrial sewing and quilting machines are used to process thicker materials such as leather, produce faster sewing speeds, and use stronger and more aggressive feed components than their consumer counterparts. For these types of industrial sewing machines, the main difference between them is the design of the bed.
Features of Automatic Sewing Machine
Use CAD software to create models and design different types of models according to customer needs. The designed parts and sewing information can be found in the jig software. Yuantian's professional sewing machine recognizes and sews automatically. The sewing process and results can be tracked and recorded, facilitating automatic data collection. The smart chip can be used to select the pattern according to the type of clothing, and the thickness of the fabric can automatically adjust the shape of the foot. Depending on the style and color, choose the appropriate pattern, stitch size and thread size. Computerized quilting system is connected to the industrial internet to realize production computerization and digital management.
Using a computer pattern editing program, sewing intelligent gear shift, the sewing process is fully computer controlled. Automatically identify the model corresponding to the point file to improve accuracy. It can automatically sew a variety of patterns in one cycle, and can bend, thick material, multi-layer seam, arc and polygon seam; it also has embroidery function, buttonhole pocket trimming, collar pocket edge release, gradient stitching, brand recognition function, broken thread detection function, needle re-threading function back ; automatic pattern positioning, automatic playback, automatic sewing start and many other functions. The fully automatic sewing machine subverts the traditional structure of any previous sewing machine, adds a material preparation link, and sets up two workbenches to alternately sew without waiting. There has been a fundamental change in the structure, and it is a revolutionary undertaking.
Four Types of Sewing Machines And Uses
Flatbed: The most common type, these professional sewing machines resemble traditional sewing machines, with the arm and needle extending across the flat base of the machine. Workers usually use this machine to join flat fabrics. Some type of fabric feed mechanism is usually installed on the bed.
Cylindrical Beds: These machines feature a narrow cylindrical bed rather than a flat bottom. This allows the fabric to pass around and under the bed. Workers use a cylinder bed sewing machine to sew cylindrical pieces like cuffs, but it also works on bulky, curved items like saddles and shoes.
Rear bed: These machines feature bobbins, feed dogs and/or loopers in a vertical column that rises above the flat base of the machine. The height of this post may vary depending on the machine and its application. Applications with difficult access to seam areas, such as additional panels, or making boots or gloves, use a back bed machine.
Armless: The less common group, these machines extend a cylindrical bed from the rear of the machine, perpendicular to the direction the cylindrical bed takes. This allows for the long run production of tubular items, such as the inside seams of trousers, and can be used to sew sleeves and shoulder seams.
Sewing Machine Feeds
Different industrial sewing machines offer several feeding methods. Typically, industrial sewing machines that offer multiple feed capacities are more expensive. The main types of feed mechanisms are:
Bottom Feed: The feed mechanism is located below the sewing surface of the machine. This is probably the most common type of power supply. A toothed section called the feed dog lifts and feeds the fabric between each stitch, and the tooth clasps up and clamps the fabric to the presser foot.
Needle Feed: The needle itself acts as a feed mechanism, minimizing slippage and allowing workers to sew multiple layers of fabric.
Walking Foot: The fixed foot is replaced by a foot that moves with the power supply, which facilitates performance on thick, spongy or cushioning materials.
Puller Feed: The machine grabs and pulls the sewing material straight as it sews, and can work on large and heavy items like canvas tents.
Hand Feeding: Feeding is entirely controlled by workers who may perform delicate personal work such as shoemaking, embroidery and quilting. On industrial sewing machines, it is sometimes necessary to remove the feed dog to obtain a manual feed.
Specifications of Automatic Sewing Machines
The specification of the automatic sewing machine determines its performance, speed and accuracy. Good sewing machine for quilting results are determined by accurate and even stitch length. The joins between fabrics must be smooth and unobtrusive. The machine must provide optimum stitch length and even ease and gather of the workpiece. The operating system should also be smooth and free of any defects. The mattress sewing machine's software should be designed to manage the speed and adjust the seam contour according to the requirements of the production process.
The application of computerized sewing machines adopted by many sewing machine manufacturers is also an important factor to consider. For example, some machines come with automatic pocket setters, while others include pattern programmability or electronic eyelet grommets. Additionally, the strength and design of the machine should complement the type of material being sewn. Higher quality machines may be needed for medium to heavy materials such as denim, while basic industrial machines may be sufficient for lighter cottons.
What is the best sewing machine for you? It depends on your skill level and your budget. Before buying a sewing machine, assess your needs and skills. Also think about how you will use the machine as your skills improve. A few hundred dollars can buy a good basic sewing machine that can handle most apparel and craft or quilting projects. Spend more to get additional automation, and high-end machines can cost thousands of dollars. The best part? It will produce professional quality designs that you don't even need to know how to sew. This information is designed to make it easier for you to buy a sewing machine.
The Difference Between Quilting Machines And Sewing Machines
1. Work Space
Basically, a quilting machine is also a sewing machine but it simply has a wider range of add-ons and capabilities a regular sewing machine doesn't have. The working space of a quilting machine is far wider than a regular sewing machine. Since quilts are huge and bulky projects, it is only suitable for the work area of a quilting machine to be spacious, too. In simple terms, the longer the machine, the wider the throat, the larger the work area. Usually, a sewing machine with a throat measurement of 9 inches wide by 6 inches high is considered a quilting machine.
2. Extension Table
A quilting machine also has an allotment for an extension table. Since it's meant for bigger projects, this will give you that extra boost in space ensuring easier maneuverability while quilting. If your project involves adding borders, bindings, or even a queen-size quilt, then getting a quilting machine is a must. If you're looking for a brand that includes an extension table accessory, the is something you should consider.
3. Quarter Inch Foot Add-On Option
Machine piecing a quilt top is hard to do in a sewing machine and that's where the quarter inch seam allowance option available in a quilting machine comes in. The quarter-inch piecing foot allows you to perform quilting with high accuracy and this feature is especially helpful for quilting projects that normally have a narrow seam allowance. This is usually included in the package when you buy a quilting machine. If you already have one and are just looking for this particular feature, look for the Yuantian website for more information.
4. Darning or Free-Motion Foot Add-On Option
Having this feature for free-motion quilting makes free motion quilting or darning foot a lot easier. This foot guarantees perfect stitch formation, it minimizes skipped stitches and puckering. It also puts your fingers in a safe position since the fabric moves freely under the needle. If you're a newbie, this will help you tremendously when practicing freehand quilting. The open toe version exponentially improves visibility of stitches and quilters are usually very particular with this. To obtain this top-notch output when free motioning, set your needle to left needle position. This is a very important feature so be sure to look for it when you're just about to buy a quilting machine.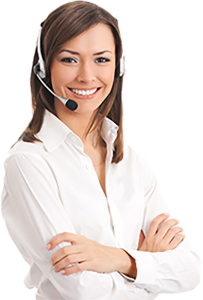 COOKIE CONSENT
We use cookies and similar technologies to improve our website, to personalize website content to you, to provide analytics on user traffic, and to deliver advertising messages and offers on content that are relevant to you. To modify cookie settings in accordance with your preferences, click on the various category headings.
Manage Consent Preferences
Necessary Cookies
These cookies are necessary for the website to function and cannot be switched off in our systems. They are usually only set in response to actions made by you which amount to a request for services, such as setting your privacy preferences, logging in or filling in forms. You can set your browser to block or alert you about these cookies, but some parts of the site will not then work. These cookies do not store any personally identifiable information.
Performance Cookies
These cookies allow us to count visits and traffic sources so we can measure and improve the performance of our site. They help us to know which pages are the most and least popular and see how visitors move around the site. All information these cookies collect is aggregated and therefore anonymous. If you do not allow these cookies we will not know when you have visited our site, and will not be able to monitor its performance.
Functional Cookies
These cookies enable the website to provide enhanced functionality and personalisation. They may be set by us or by third party providers whose services we have added to our pages. If you do not allow these cookies then some or all of these services may not function properly.
Targeting Cookies
These cookies may be set through our site by our advertising partners. They may be used by those companies to build a profile of your interests and show you relevant adverts on other sites. They do not store directly personal information, but are based on uniquely identifying your browser and internet device. If you do not allow these cookies, you will experience less targeted advertising.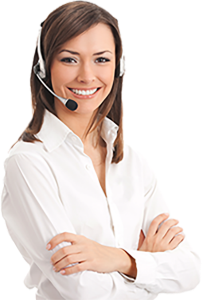 CONTACT US

Foshan Yuantian Mattress Machinery Co., Ltd.
We are always providing our customers with reliable products and considerate services.
If you would like to keep touch with us directly, please go to contact us