Automatic Bonnell Spring Until Production Line
Automatic Bonnell Spring Until Production Line YT-JCH-5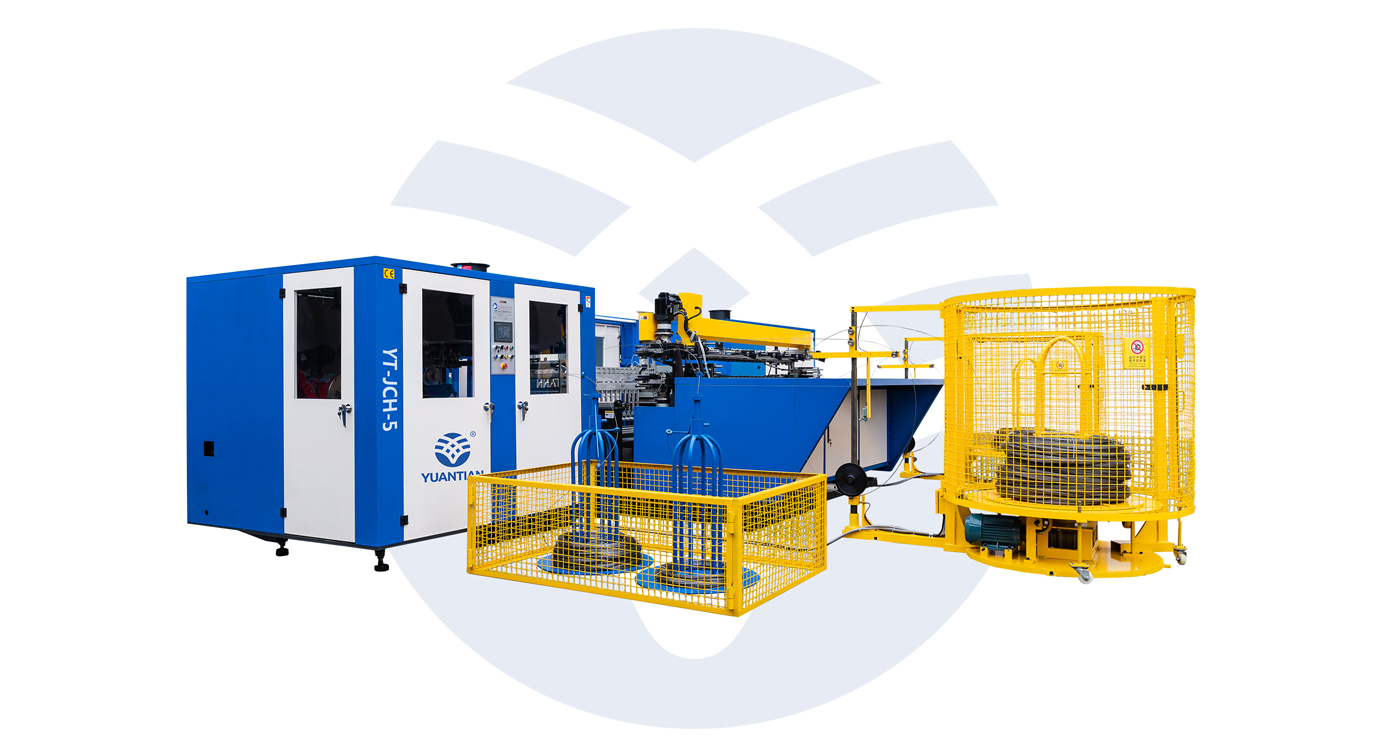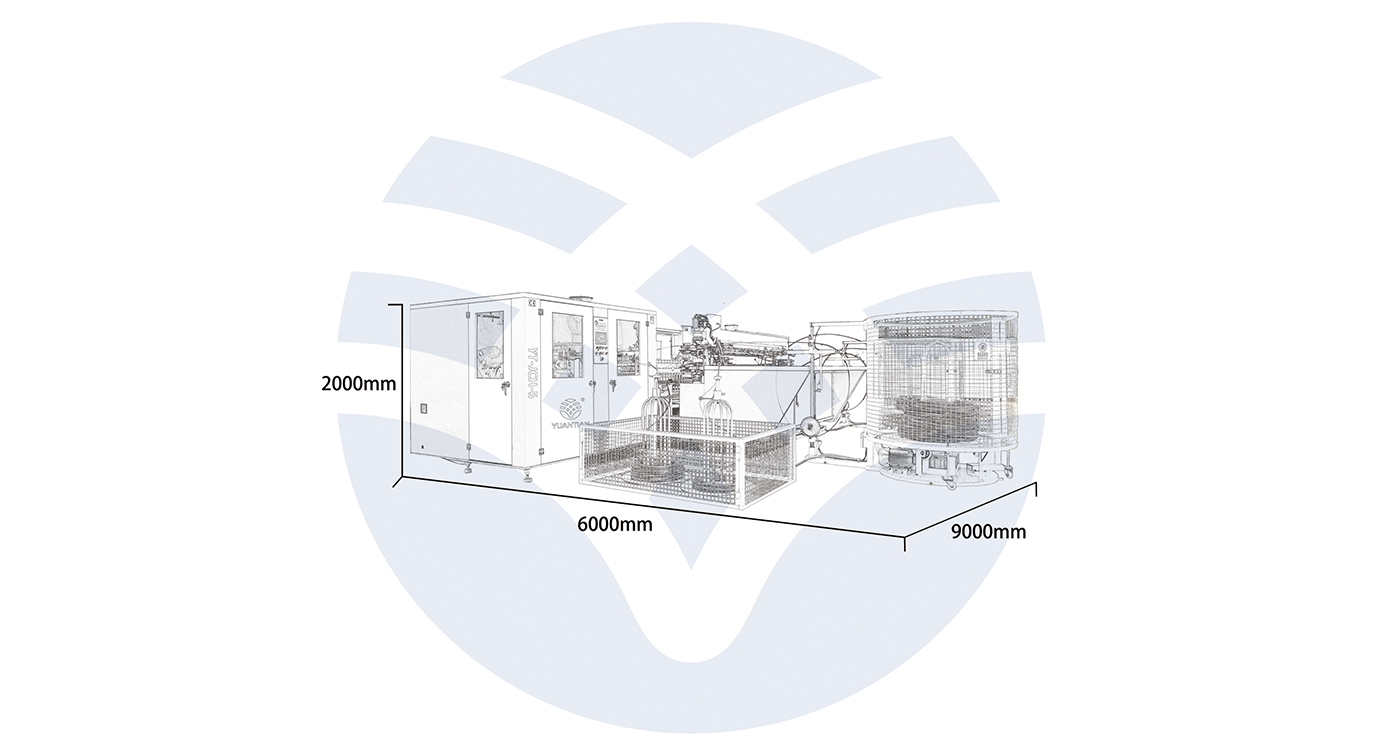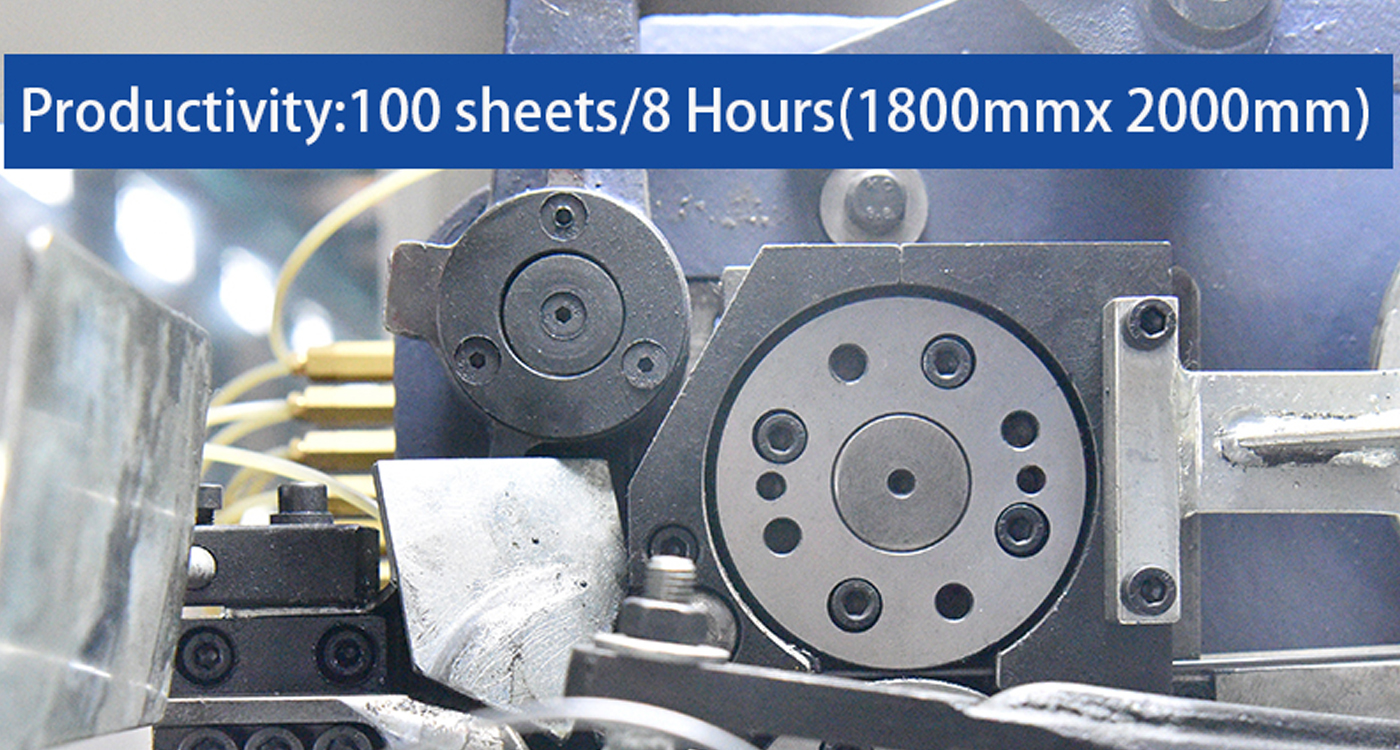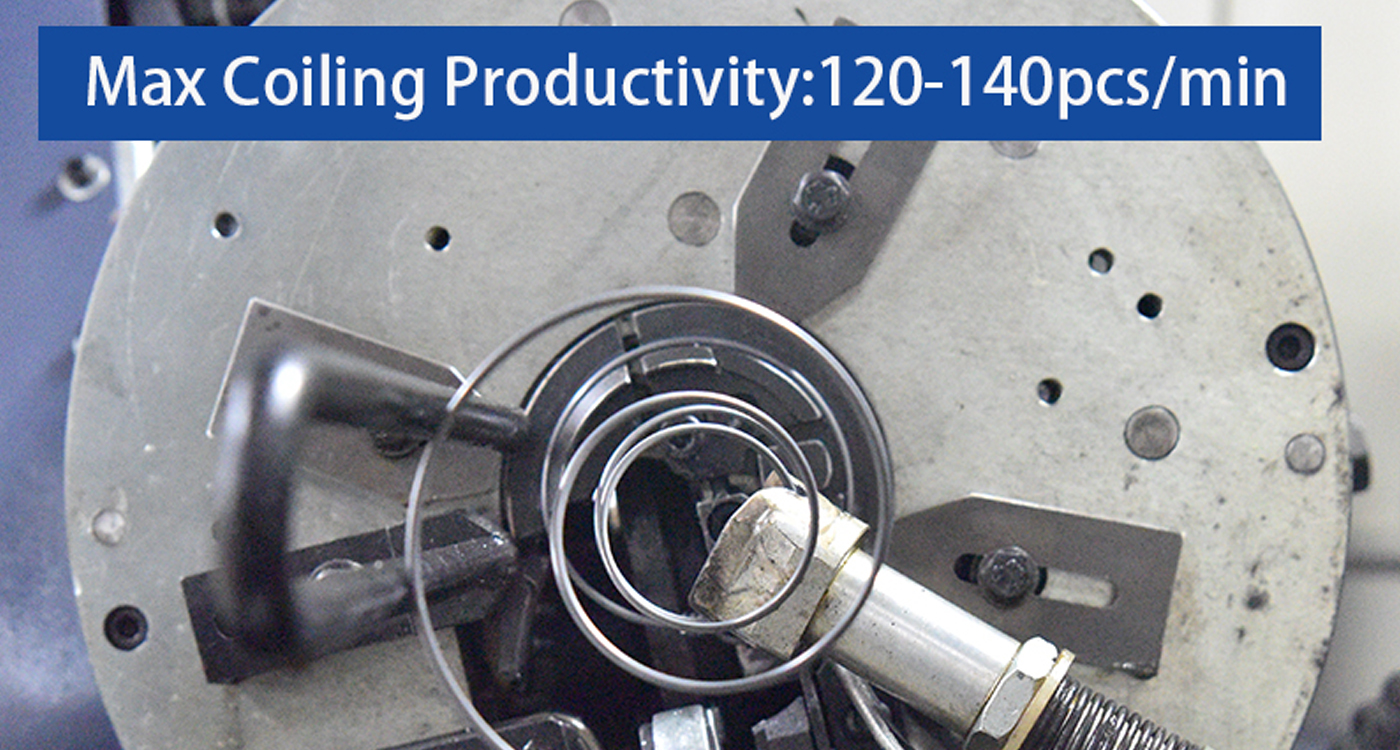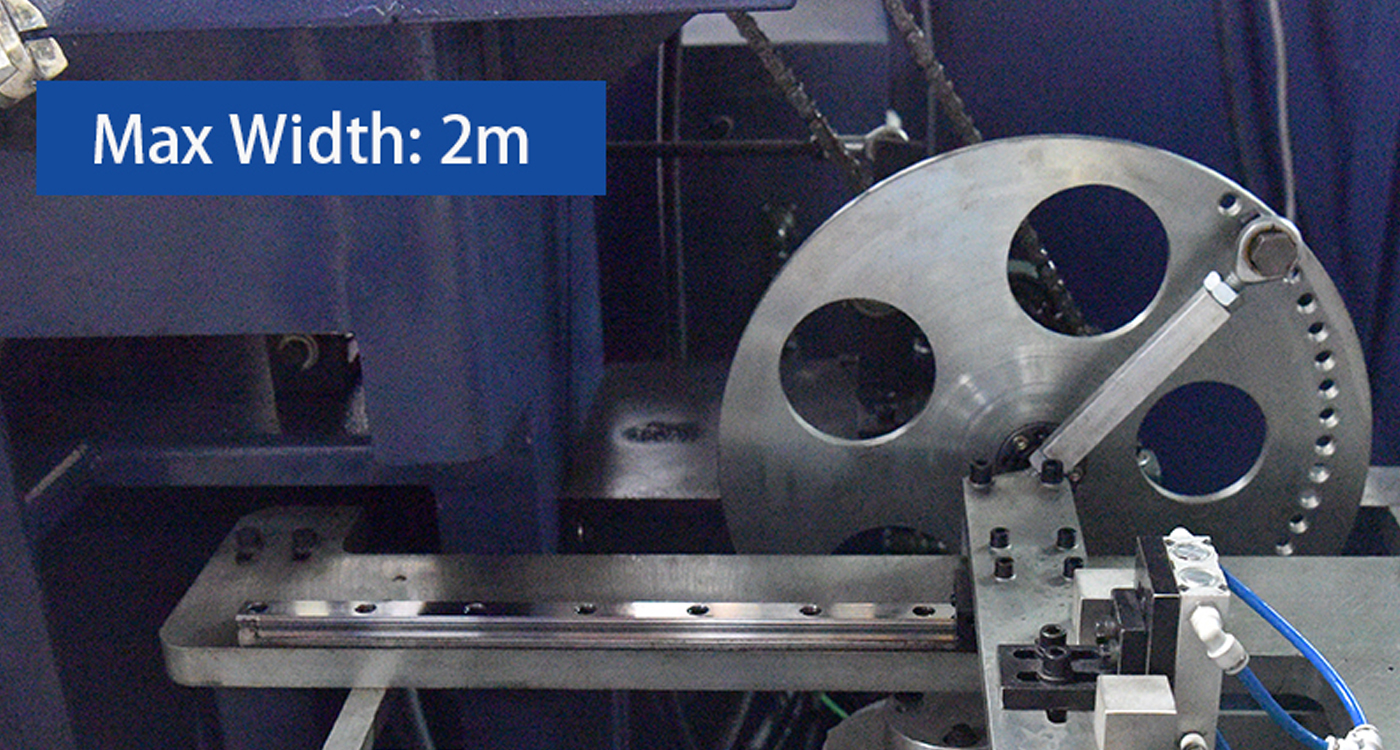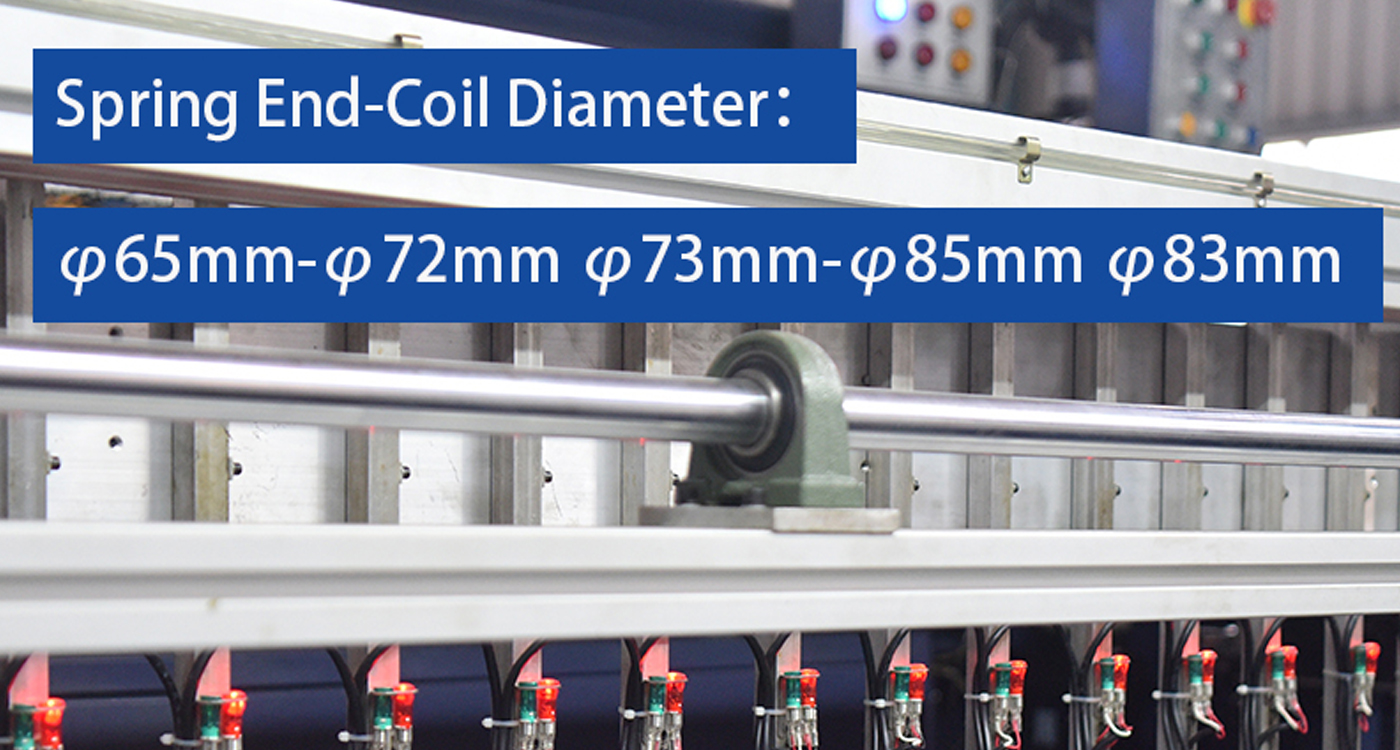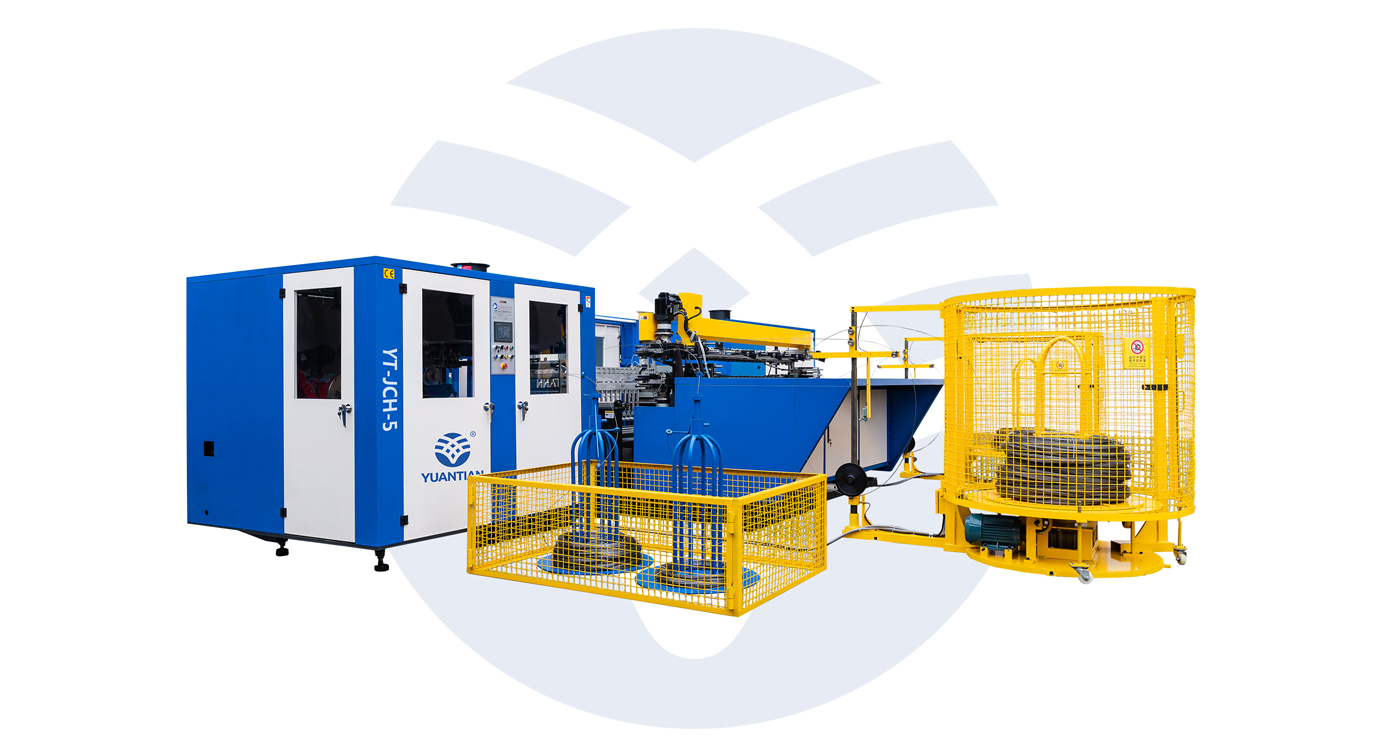 Automatic Bonnell Spring Until Production Line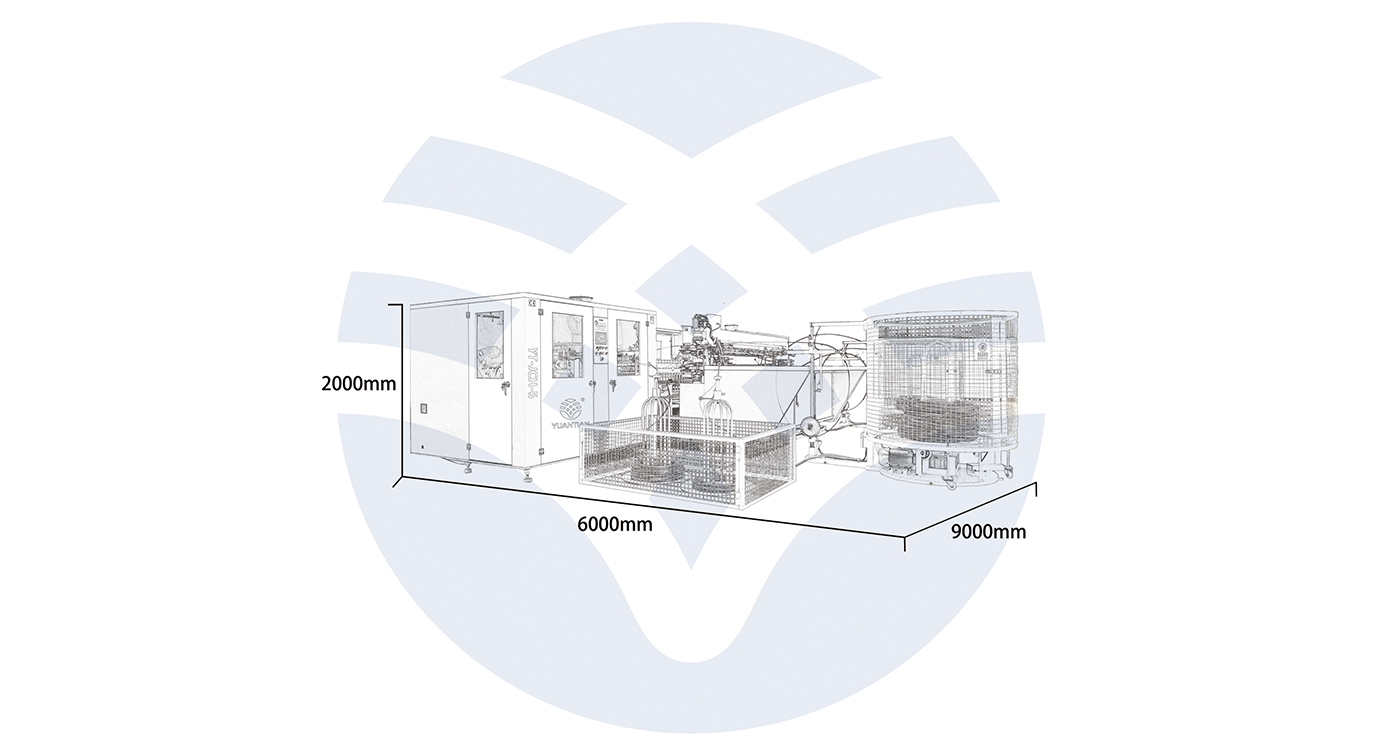 Wireframe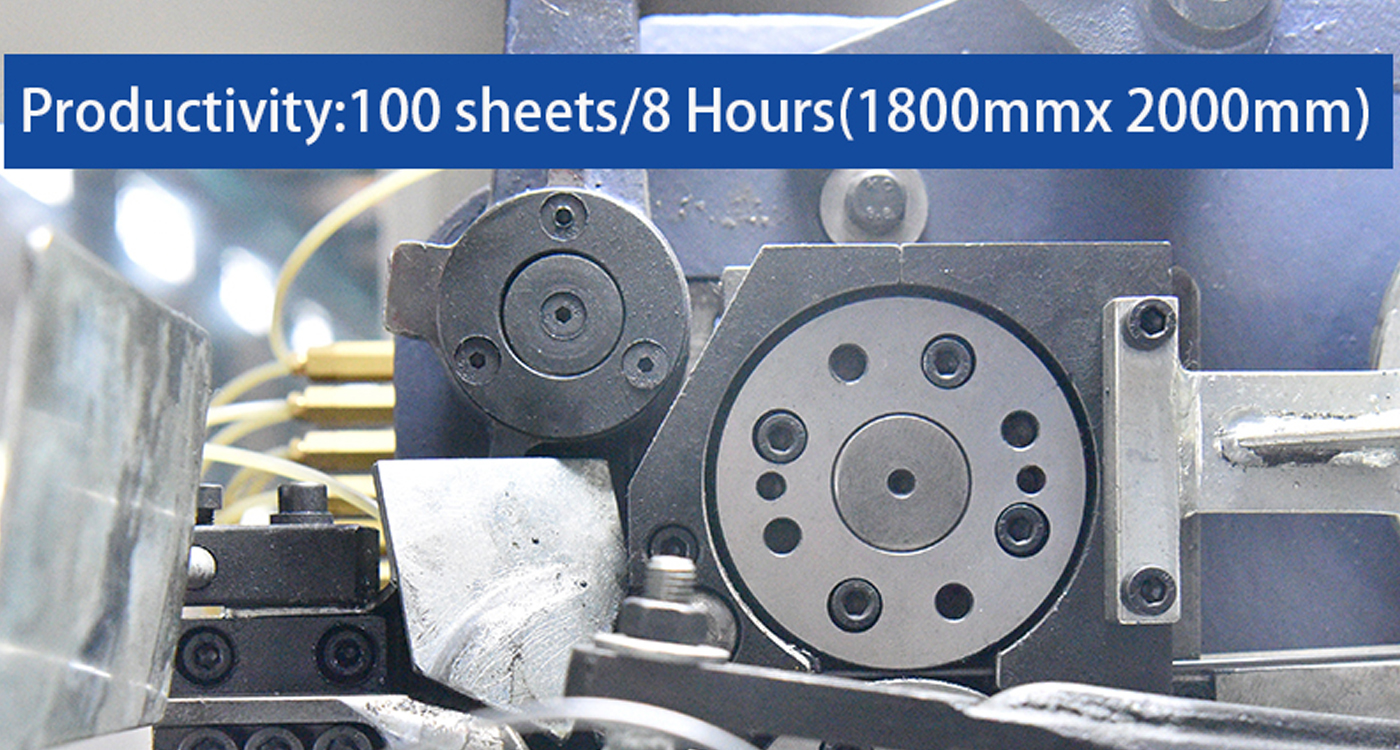 Productivity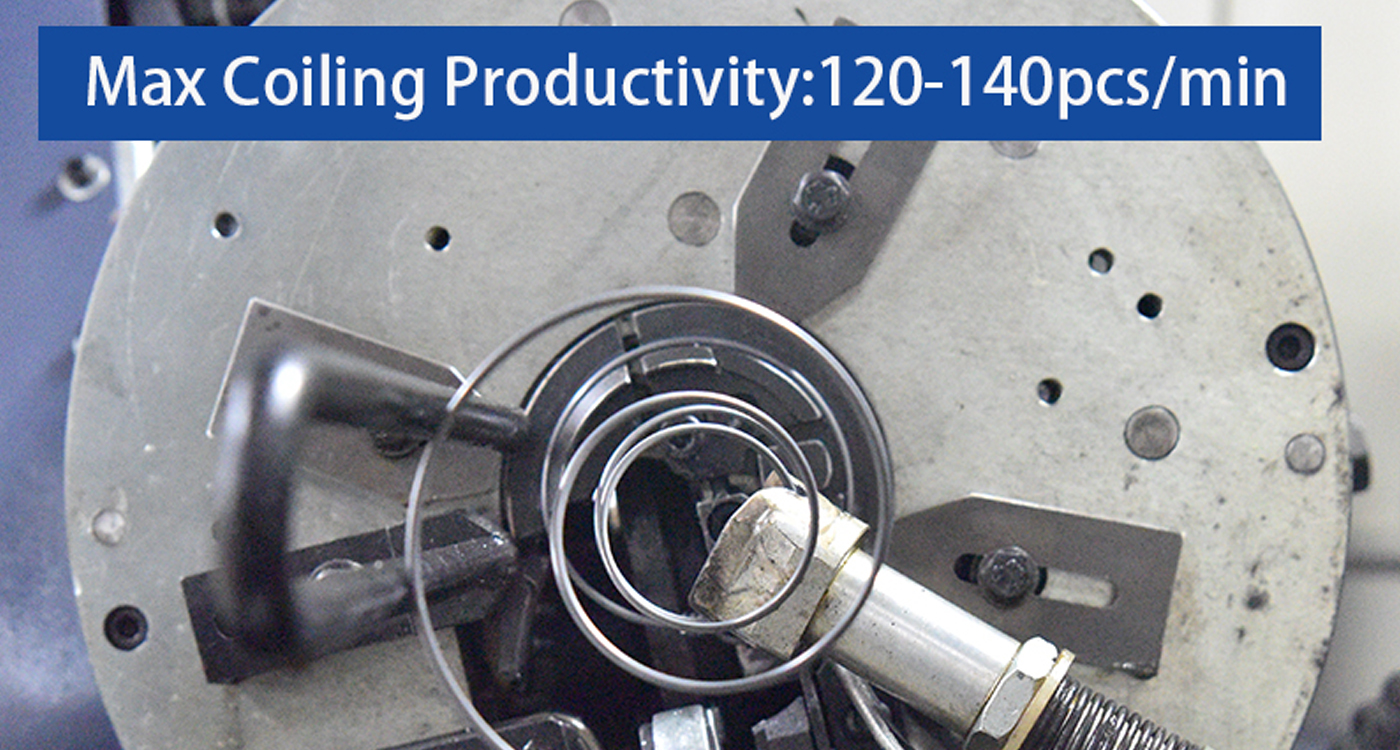 Max Coiling Productivity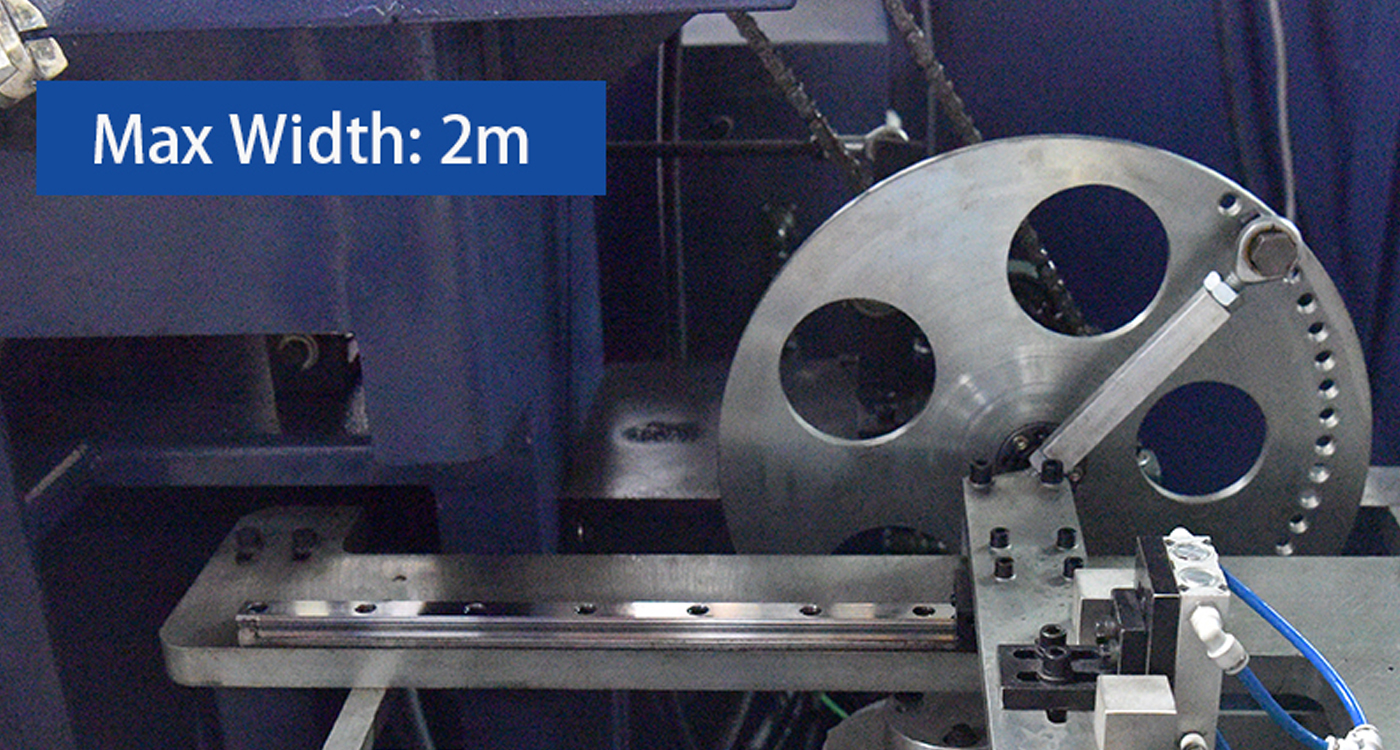 Max Width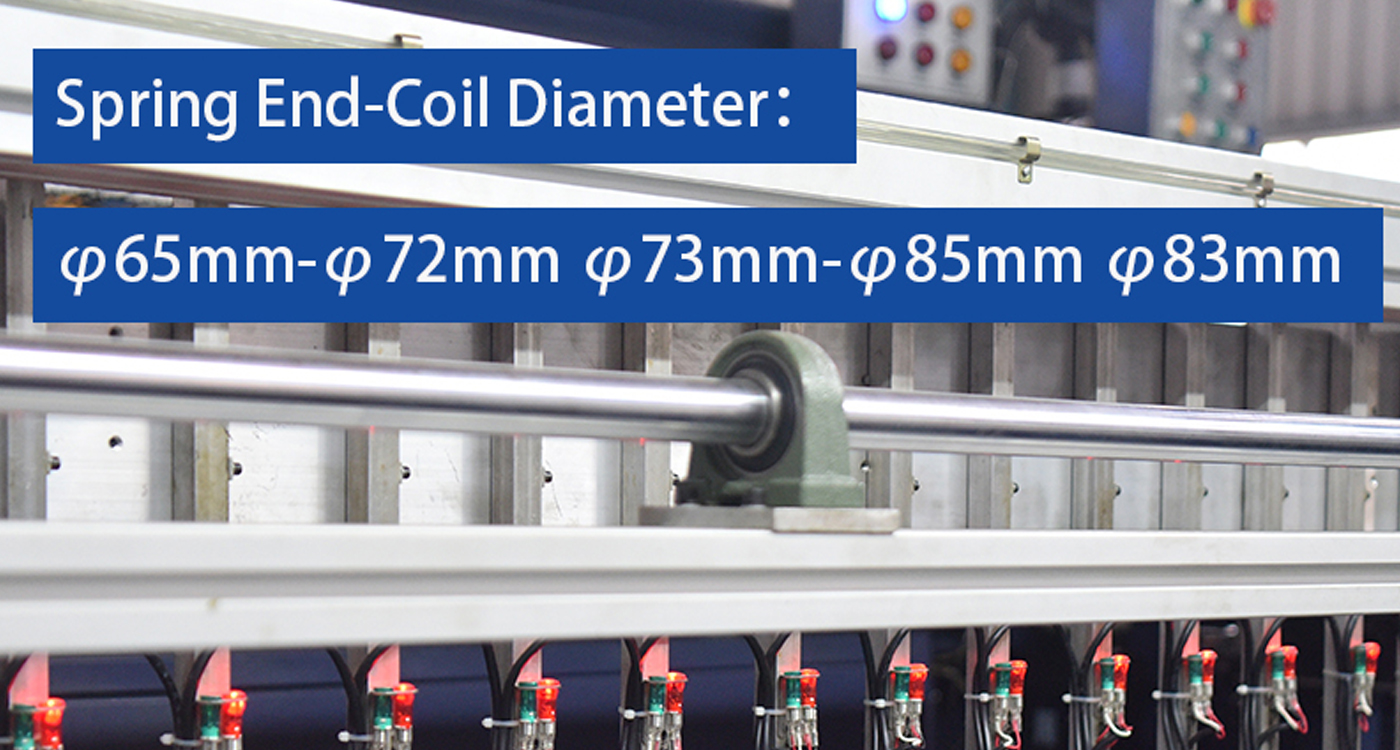 Spring End-coil Diameter
The automatic bonnell spring until production line is used for automatic production line of double conical spring bed net, integrating wire feeding, knotting, spring coiling, heat treatment, conveying and network string in one. It adopts PLC program control, full touch screen operation.
This spring production line has the functions of stable spring feeding and accurate knotting, which can be fully automatic spring rewinding and discharging, greatly improving spring manufacturing efficiency and saving labor cost. The bed net can be set in different regions, and the hardness can be adjusted according to the needs of customers.
Two spring coiling machines can be switched over at will, and can adjust the working mode of each spring coiling machine at will. Heat treatment is controlled by a solenoid valve device, the effect is very good (optional pneumatic control, the effect is better). Six manipulator transmission (eight manipulator transmission is optional for more stable operation).
In terms of price, we have a special quotation sheet for each machine. At the same time, we can also provide professional mattress machinery solutions and quotations according to your manufacturing needs.
If you need more information about automatic eight-claws bonnell spring production line, please leave us a message, or contact our sales representative.
Parameters of YT-JCH-5
Productivity

100 sheets/8 Hours (1800mmx 2000mm)

Max Coiling Productivity

120-140 pcs/min

Power Supply

3-Phase, 380V, 50-60Hz, 12KVA
415V-480V, 220V

Max width

2m

Spring End-Coil Diameter

φ65mm-φ72mm, φ73mm-φ85mm, φ83mm-φ95mm

Wire Diameter

φ1.9mm-φ2.5mm (can be customizedφ2.6mm)

Spring Height

100mm-220mm (<100mm, can be customized)

Convolutions

4-7Turns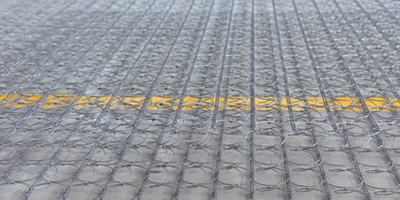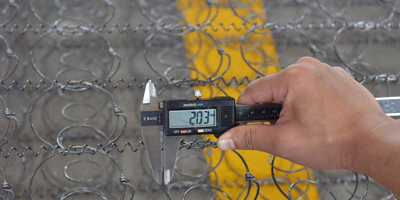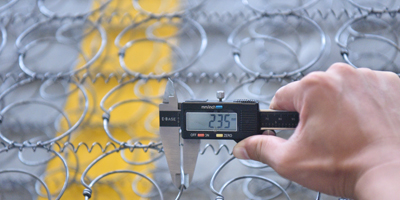 Automatic Bonnell Spring Until Production Line YT-JCH-5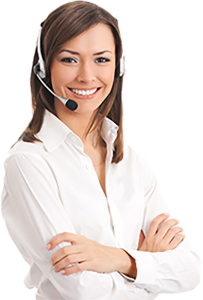 COOKIE CONSENT
We use cookies and similar technologies to improve our website, to personalize website content to you, to provide analytics on user traffic, and to deliver advertising messages and offers on content that are relevant to you. To modify cookie settings in accordance with your preferences, click on the various category headings.
Manage Consent Preferences
Necessary Cookies
These cookies are necessary for the website to function and cannot be switched off in our systems. They are usually only set in response to actions made by you which amount to a request for services, such as setting your privacy preferences, logging in or filling in forms. You can set your browser to block or alert you about these cookies, but some parts of the site will not then work. These cookies do not store any personally identifiable information.
Performance Cookies
These cookies allow us to count visits and traffic sources so we can measure and improve the performance of our site. They help us to know which pages are the most and least popular and see how visitors move around the site. All information these cookies collect is aggregated and therefore anonymous. If you do not allow these cookies we will not know when you have visited our site, and will not be able to monitor its performance.
Functional Cookies
These cookies enable the website to provide enhanced functionality and personalisation. They may be set by us or by third party providers whose services we have added to our pages. If you do not allow these cookies then some or all of these services may not function properly.
Targeting Cookies
These cookies may be set through our site by our advertising partners. They may be used by those companies to build a profile of your interests and show you relevant adverts on other sites. They do not store directly personal information, but are based on uniquely identifying your browser and internet device. If you do not allow these cookies, you will experience less targeted advertising.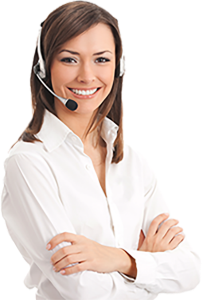 CONTACT US

Foshan Yuantian Mattress Machinery Co., Ltd.
We are always providing our customers with reliable products and considerate services.
If you would like to keep touch with us directly, please go to contact us