Dear Customer,
Good day. This is the sales team of Yuantian Mattress Machinery Co., Ltd.
We hereby sincerely invite you and your company representatives to visit us at India Mattresstech:
Exhibition name: India Mattresstech EXPO
Add: Chennai Trade Center, India
Date: Jul. 12 - 14, 2018
Booth no.: A12 Hall - 03
Hope to see you at the fair. We will have special offer for the orders confirmed during the exhibition. Besides, we are also looking for distributors in India, if you have ideas on it, hope to discuss further face to face there.
For your easy reference, specializing in mattress machinery since 1982, Yuantian factory offers pocket spring coiling machine, pocket spring assembling machine, bonnell spring machine, bonnell spring mattress assembler, multi-needle quilting machine, chain stitch quilting machine, lock stitch quilting machine, mattress decorative sewing machine, automatic mattress tape edge machine, sewing machine and assisting tools.
We aslo offer customers customized whole factory plant design with machines and mattress production line conveyor.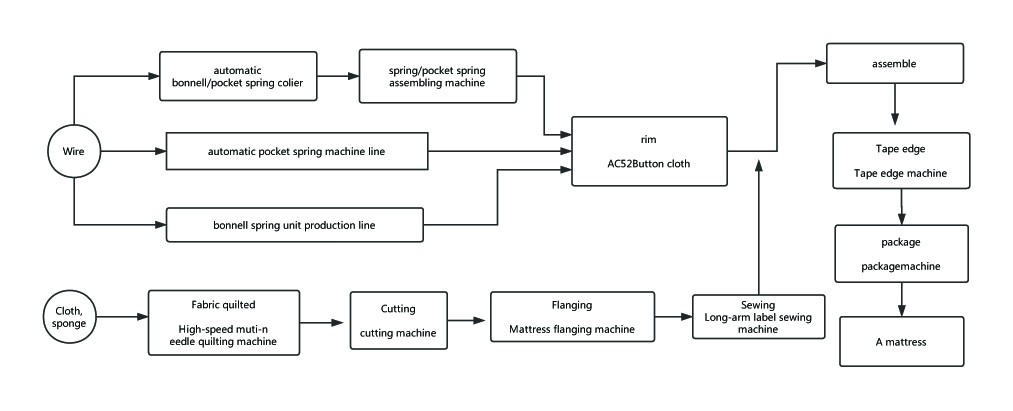 Thanks in advance.
Best Regards!
Foshan Yuantian Mattress Machinery Co., Ltd.
Yuantian Industrial Zone, Lishui Town, Nanhai, Foshan, Guangdong, China
T: 86 757 8561 3993 I F: 86 757 8562 3503 I M: 86 135 3564 0124
yuantian@yuantian.com
www.yuantian.com