The epidemic has been under control for three years. Some enterprises in China have declined in silence, while others have saved energy in silence, like a dormant lion, waiting for the opportunity to break out. Yuantian is one of the tens of millions of dormant enterprises. After a long wait, we have once again ushered in the opportunity to burst orders. At the first regular meeting of the business department this year, the head of the business department, General Manager Lou, once said with a smile: "At the beginning of the year, we wanted to make a plan to comprehensively promote the machines that are still in stock, but we have to start overtime production after the inventory machines are sold out only one week in the beginning of the year." This sentence also touched the small editor very much. The release of the epidemic followed by the full outbreak of the virus, and the social population area of Yangkang in the beginning of the year accounted for 95%, When everyone was testing the ambient temperature, Yuantian had already set out on the way to the customer's destination with one car after another of machines. It was good that Yuantian not only survived, but also rushed forward with the footprints of this era.

In this new year, the company has made a lot of plans, both online and offline, which have been formulated one by one, in order to let more customers see that our pace has never stopped when the era is resting. In terms of mattress manufacturing, Yuantian has strict requirements for technological innovation and equipment itself. Over the past 40 years, the company has more than 300 patents for invention, design and utility model. The provincial-level R&D center and professional and efficient R&D team owned by Yuantian can meet the needs of customized development of customers, and carry out R&D innovation and optimization of each product to ensure that customers are provided with safe, stable, efficient and high-quality products.


The Guangzhou exhibition in March is imminent. We also believe that many customers and friends are looking forward to it with excitement and anxiety. At the Guangzhou Exhibition in 2021, Mr. Li Jiye, the general manager of Yuantian, said in an interview: "In the face of the epidemic, Yuantian constantly innovates, trains personnel from within, improves and optimizes equipment. When the global epidemic comes to an end, Yuantian will open the market with a new look." Now, the epidemic is approaching the end, and we also make full preparations for the upcoming new Guangzhou Exhibition with our sincerity. At present, our first joy comes from the fact that a large number of customers at home and abroad have said that they will come to know our new models and new assembly line supporting programs. Suddenly I remembered a sentence: "Even if the rainstorm comes suddenly, as long as we have a vision, we will finally usher in a clear sky." Let's look forward to the future together.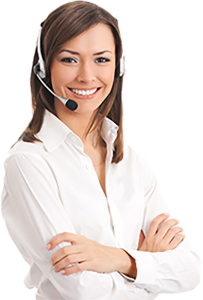 COOKIE CONSENT
We use cookies and similar technologies to improve our website, to personalize website content to you, to provide analytics on user traffic, and to deliver advertising messages and offers on content that are relevant to you. To modify cookie settings in accordance with your preferences, click on the various category headings.
Manage Consent Preferences
Necessary Cookies
These cookies are necessary for the website to function and cannot be switched off in our systems. They are usually only set in response to actions made by you which amount to a request for services, such as setting your privacy preferences, logging in or filling in forms. You can set your browser to block or alert you about these cookies, but some parts of the site will not then work. These cookies do not store any personally identifiable information.
Performance Cookies
These cookies allow us to count visits and traffic sources so we can measure and improve the performance of our site. They help us to know which pages are the most and least popular and see how visitors move around the site. All information these cookies collect is aggregated and therefore anonymous. If you do not allow these cookies we will not know when you have visited our site, and will not be able to monitor its performance.
Functional Cookies
These cookies enable the website to provide enhanced functionality and personalisation. They may be set by us or by third party providers whose services we have added to our pages. If you do not allow these cookies then some or all of these services may not function properly.
Targeting Cookies
These cookies may be set through our site by our advertising partners. They may be used by those companies to build a profile of your interests and show you relevant adverts on other sites. They do not store directly personal information, but are based on uniquely identifying your browser and internet device. If you do not allow these cookies, you will experience less targeted advertising.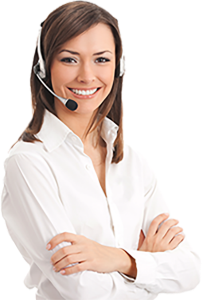 CONTACT US

Foshan Yuantian Mattress Machinery Co., Ltd.
We are always providing our customers with reliable products and considerate services.
If you would like to keep touch with us directly, please go to contact us