With the slogan of rejuvenating the country through science and technology, a new wave of reform in China has begun to open up, from traditional manufacturing to high-tech industries. In the strategic document Made in China 2025, it is mentioned that "manufacturing industry is the main body of the national economy, the foundation of building a country, the instrument of rejuvenating the country, and the foundation of strengthening the country." As a country with a population of 1.4 billion and a per capita GDP of industry and agriculture in the forefront of the world, we must adhere to the method of "removing the old and innovating"
According to research data, as early as 2010, China has become the world's largest manufacturing country. By 2021, the added value of China's manufacturing industry will account for 27.4% of GDP, totaling 31.4 trillion yuan, ranking first in the world for 12 consecutive years, and its scale is equivalent to the sum of the United States, Japan and Germany. The same is true of the mattress industry under the tide of domestic manufacturing. In a new wave of change, the domestic mattress brand is moving from China to the world, and from "Made in China" to "Made in China". The whole industry chain behind the mattress industry is also following the development policy and stepping into another era.
From a Small Factory in a Town to One of the Well-known Leading Enterprises in China
Like all friends who are familiar with Yuantian, Yuantian has gradually explored and set sail with the national policy from the Ganglian Spring Manufacturing Factory in 1982 to the R&D of the hemming machine to the current scheme that can adapt to a complete set of mattress production lines. In a blink of an eye, it is December 2022, and the year is coming to an end. Even though the domestic macro environment and economy are sluggish, we still feel that we have gained a lot. Everyone said that in every big wave, it is a process of survival of the fittest. We are also glad that we can still stick to our roots in the waves and make steady progress, and have made great achievements. At the 49th China International Furniture Fair in Guangzhou in July this year, YT-BZ-5A, the iris roll pack upgrade mattress roll pack equipment, which amazed all customers and friends present, appeared. This has also become a star product in addition to our well-known hemming machine. This product has not only improved the accuracy of crimping, but also increased the thickness of the mattress that can be fitted by 2-3cm, and the crimping fit is commendable. Our research and development of this product is the result of the introduction of technology and transformation of thinking in line with national policies. Now, the manufacturing capacity of domestic mattress enterprises has gone far beyond the stage when they could only look to foreign brands. Behind this, a huge manufacturing system built by domestic enterprises competing and connecting with each other is gradually taking shape. Behind each of these industrial chains is the struggle of countless Chinese enterprises, and we are growing in a better era at the right time.
Smart Transformation of Mattress Industry Chain
After more than 40 years of hard work, Yuantian has relied on its own excellent quality and the foresight of the company's leaders. Its products are not just a single mattress spring manufacturing and mattress surround, but also included in the assembly line plan from 0 to the whole. This has also accumulated many well-known brand customers for us, ranging from small peripheral processing plants to large well-known brands such as Xilinmen, Gujia, Mousse, etc. In recent years, the country has vigorously advocated intelligent transformation, and we have also reached cooperation towards this common goal in the new year. For many years, China's manufacturing industry has been in the fast lane of rapid economic development. The growth of this part is mainly due to the "incremental" market that has been constantly developed. But today, with the gradual stabilization of the economy, how to further tap the "stock" market has become a problem of the next era. And refreshing "manufacturing" with "intelligent manufacturing" is our answer. This decade of reform is a decade of trials and tribulations. Various "giants" in the domestic manufacturing industry are gradually emerging. From the industrial perspective, domestic mattress enterprises have gradually transited from the simple imitation stage to the second stage of independent innovation and synchronous competition with foreign enterprises. In the manufacturing industry landscape of "imitation, surpassing and leading", how to lead has become the key issue to be considered in the next stage.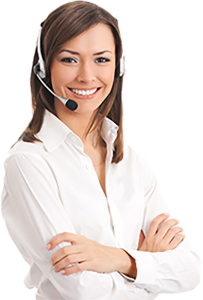 COOKIE CONSENT
We use cookies and similar technologies to improve our website, to personalize website content to you, to provide analytics on user traffic, and to deliver advertising messages and offers on content that are relevant to you. To modify cookie settings in accordance with your preferences, click on the various category headings.
Manage Consent Preferences
Necessary Cookies
These cookies are necessary for the website to function and cannot be switched off in our systems. They are usually only set in response to actions made by you which amount to a request for services, such as setting your privacy preferences, logging in or filling in forms. You can set your browser to block or alert you about these cookies, but some parts of the site will not then work. These cookies do not store any personally identifiable information.
Performance Cookies
These cookies allow us to count visits and traffic sources so we can measure and improve the performance of our site. They help us to know which pages are the most and least popular and see how visitors move around the site. All information these cookies collect is aggregated and therefore anonymous. If you do not allow these cookies we will not know when you have visited our site, and will not be able to monitor its performance.
Functional Cookies
These cookies enable the website to provide enhanced functionality and personalisation. They may be set by us or by third party providers whose services we have added to our pages. If you do not allow these cookies then some or all of these services may not function properly.
Targeting Cookies
These cookies may be set through our site by our advertising partners. They may be used by those companies to build a profile of your interests and show you relevant adverts on other sites. They do not store directly personal information, but are based on uniquely identifying your browser and internet device. If you do not allow these cookies, you will experience less targeted advertising.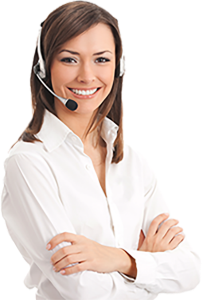 CONTACT US

Foshan Yuantian Mattress Machinery Co., Ltd.
We are always providing our customers with reliable products and considerate services.
If you would like to keep touch with us directly, please go to contact us