Today, Zhou Mutang, the second level inspector of the Provincial Department of Science and Technology, and Zou Shuling, the secretary-general of Guangdong Hi tech Enterprises Association, accompanied by Chen Weicheng, the secretary-general of Foshan Hi tech Enterprises Association, came to the company for inspection and guidance.

李继业总经理向到访的领导介绍了公司发展历程以及近期经营发展情况。欧桥峰部长向到访领导作了研发工作汇报,重点介绍公司产品特性,行业技术趋势,公司技术研发的方向,当前正在攻关的关键重点技术工作的推进情况。

周巡视员认真地听取了公司技术研发报告,翻阅了公司的产品资料后,就关键技术与公司研发中心负责人深入交流了技术问题。对公司关键重点技术攻关所需的助力资源提出了建议,既有省内,也有省外的。并对各资源的特色进行了说明,特别提醒,可以先与找省内资源合作。

Inspector Zhou listened carefully to the company's technical research and development report, read the company's product data, and exchanged in-depth technical issues with the person in charge of the company's research and development center on key technologies. Suggestions were made on the assistance resources needed for the company's key technologies, both within and outside the province. It also explains the characteristics of each resource, and especially reminds that we can cooperate with the provincial resources first.
In the intellectual property exhibition hall, Inspector Zhou asked the enterprises for their opinions and suggestions on the association, and specifically told the following provincial and municipal association secretaries to do their best to help the development of the enterprise.

In the intelligent equipment exhibition hall, Zhou inspectors and visiting leaders carefully observed the products involved in key technologies and asked enterprises to provide demand. They will mobilize high-quality resources of the Association to assist enterprises in tackling key problems.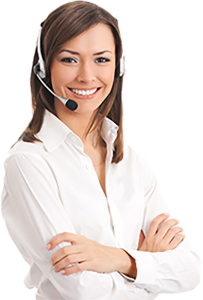 COOKIE CONSENT
We use cookies and similar technologies to improve our website, to personalize website content to you, to provide analytics on user traffic, and to deliver advertising messages and offers on content that are relevant to you. To modify cookie settings in accordance with your preferences, click on the various category headings.
Manage Consent Preferences
Necessary Cookies
These cookies are necessary for the website to function and cannot be switched off in our systems. They are usually only set in response to actions made by you which amount to a request for services, such as setting your privacy preferences, logging in or filling in forms. You can set your browser to block or alert you about these cookies, but some parts of the site will not then work. These cookies do not store any personally identifiable information.
Performance Cookies
These cookies allow us to count visits and traffic sources so we can measure and improve the performance of our site. They help us to know which pages are the most and least popular and see how visitors move around the site. All information these cookies collect is aggregated and therefore anonymous. If you do not allow these cookies we will not know when you have visited our site, and will not be able to monitor its performance.
Functional Cookies
These cookies enable the website to provide enhanced functionality and personalisation. They may be set by us or by third party providers whose services we have added to our pages. If you do not allow these cookies then some or all of these services may not function properly.
Targeting Cookies
These cookies may be set through our site by our advertising partners. They may be used by those companies to build a profile of your interests and show you relevant adverts on other sites. They do not store directly personal information, but are based on uniquely identifying your browser and internet device. If you do not allow these cookies, you will experience less targeted advertising.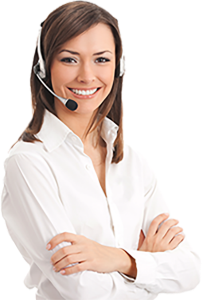 CONTACT US

Foshan Yuantian Mattress Machinery Co., Ltd.
We are always providing our customers with reliable products and considerate services.
If you would like to keep touch with us directly, please go to contact us