Foshan standard is a series of advanced standards created by Foshan City to promote the high-quality development of manufacturing industry.
Foshan standard advocates the concept of "standards determine quality, and only high standards can have high quality". It adheres to the positioning of "domestic leading and international advanced". It focuses on the advantageous products of key industries in Foshan's manufacturing industry, benchmarkes domestic and international advanced standards, improves standards and quality levels around the direction of consumption upgrading, increases the supply of high-quality products, builds a highland of Chinese manufacturing quality with high standards, and meets the growing needs of people for a better life.



On July 26, 2022, Yuantian company welcomed the 2022 "Foshan standard" product evaluation and application work organized and carried out by the Foshan municipal market supervision and Administration Bureau, and entrusted the third-party service machine - GWK certification and Testing Co., Ltd. and the team leader Chen Jun and others to organize experts to review the data and conduct on-site evaluation of the application project.
When we received the notice of "Foshan standard evaluation", we knew that this certification would be another big step in Yuantian's history. After more than half a month of data preparation, this day finally came with the full expectations of all leaders and colleagues of the company.

On the day of the review, the general manager's office of Yuantian company and all important functional departments participated in the review and answered the questions about Foshan standard. During this period, we systematically demonstrated and described the management system of the workshop, the standardization of product quality assurance, the patent operation management of core technology products developed, the innovation mechanism to brand management, the brand influence and the economic and social benefits they bring, which clearly reflects that our company's daily work standards are superior to the "Foshan standard". From the perspective of social environment, green and sustainable development has always been our top priority, which coincides with the evaluation conditions of "Foshan standard".



At the end of the review meeting on that day, nearly a month after the review, Yuantian company was always concerned about the review results. Finally, we are looking forward to the news of passing the review (see the list of Foshan standard products that passed the evaluation in 2022 -- 91 Foshan Yuantian bed Machinery Co., Ltd! Yuantian company passed the "Foshan standard" review! On August 17, the publicity ended and officially passed! This is encouraging news under the impact of the epidemic and the economic depression! In the future work deployment of Yuantian company, we will strictly follow the content of "Foshan standard", plan every work deployment, practice it from point to face, and better promote the "Foshan standard" in our enterprise!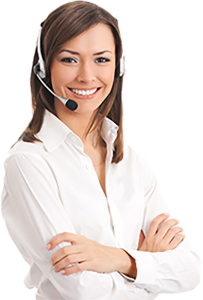 COOKIE CONSENT
We use cookies and similar technologies to improve our website, to personalize website content to you, to provide analytics on user traffic, and to deliver advertising messages and offers on content that are relevant to you. To modify cookie settings in accordance with your preferences, click on the various category headings.
Manage Consent Preferences
Necessary Cookies
These cookies are necessary for the website to function and cannot be switched off in our systems. They are usually only set in response to actions made by you which amount to a request for services, such as setting your privacy preferences, logging in or filling in forms. You can set your browser to block or alert you about these cookies, but some parts of the site will not then work. These cookies do not store any personally identifiable information.
Performance Cookies
These cookies allow us to count visits and traffic sources so we can measure and improve the performance of our site. They help us to know which pages are the most and least popular and see how visitors move around the site. All information these cookies collect is aggregated and therefore anonymous. If you do not allow these cookies we will not know when you have visited our site, and will not be able to monitor its performance.
Functional Cookies
These cookies enable the website to provide enhanced functionality and personalisation. They may be set by us or by third party providers whose services we have added to our pages. If you do not allow these cookies then some or all of these services may not function properly.
Targeting Cookies
These cookies may be set through our site by our advertising partners. They may be used by those companies to build a profile of your interests and show you relevant adverts on other sites. They do not store directly personal information, but are based on uniquely identifying your browser and internet device. If you do not allow these cookies, you will experience less targeted advertising.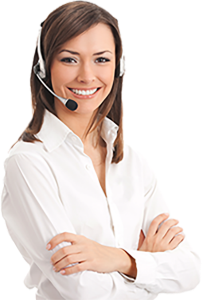 CONTACT US

Foshan Yuantian Mattress Machinery Co., Ltd.
We are always providing our customers with reliable products and considerate services.
If you would like to keep touch with us directly, please go to contact us