With the improvement of people's living standards, more and more people have higher requirements for the quality of life. Research shows that people around the world are aware of the importance of comfortable and healthy sleep. They began to regard the mattress as the beginning of a beautiful day, and the mattress with high comfort can give them full energy. Therefore, mattress machinery is very important for mattress production. In the process of mattress processing, how to ensure that the cost is not high and beautiful has become a very important issue. Today, I will share with you our new double-layer taping machine.


Old friends who are familiar with Yuantian know that the chairman of the board has developed projects of different mattress manufacturing machines from the Ganglian spring factory to the formal establishment of Yuantian. But what has become the most popular among us is the mattress hemming machine. From the fact that yt-wp-2000 flat rail edge banding machine needs to be guarded in the whole process, to the fact that yt-wb-3a, yt-wb-4a, yt-wb-5 and yt-wb-5a (as shown in the corresponding model sequence in the figure below) are constantly updated with the trend of the times, and gradually from pure manual to semi-automatic intelligent production, we have been working diligently to break through one bottleneck after another, and only to provide the most efficient solution to customers. This is also the mission of yt-wb-6a.


The edge sewing of mattress braid is the most important part of mattress manufacturing machine. The strength level of a company can be seen from the sewing effect of the edge of the mattress braid. Because most of the customers who buy mattresses first see the position of hemming and stitching. The double-layer mattress hemming machine can produce 25-40 mattresses per hour. All manufacturers of mattresses know how helpful this sewing speed is to the production of mattresses. The upper and lower hemming machines work at the same time, and can be controlled by one PCL for sewing, or can be used by one layer. It has the functions of synchronous winding, thread breaking protection and no material shutdown. Some customers say that they think the cost is large, but they don't say that time is money. Only efficient and labor-saving machines can really save money!


In the past two years, we have customized many mattress manufacturing projects for our customers. The double-layer hemming production line is one of them. It is also an upgraded version of our double-layer hemming machine. The production efficiency can reach 960 mattresses every 8 hours, and the thickness of the over sewn mattresses can reach 60-450mm. Moreover, each machine head has a separate program that can run independently. If you feel that our double-layer hemming machine still cannot meet your production needs.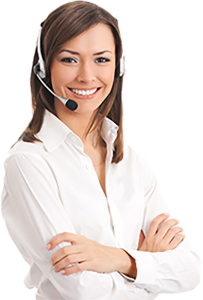 COOKIE CONSENT
We use cookies and similar technologies to improve our website, to personalize website content to you, to provide analytics on user traffic, and to deliver advertising messages and offers on content that are relevant to you. To modify cookie settings in accordance with your preferences, click on the various category headings.
Manage Consent Preferences
Necessary Cookies
These cookies are necessary for the website to function and cannot be switched off in our systems. They are usually only set in response to actions made by you which amount to a request for services, such as setting your privacy preferences, logging in or filling in forms. You can set your browser to block or alert you about these cookies, but some parts of the site will not then work. These cookies do not store any personally identifiable information.
Performance Cookies
These cookies allow us to count visits and traffic sources so we can measure and improve the performance of our site. They help us to know which pages are the most and least popular and see how visitors move around the site. All information these cookies collect is aggregated and therefore anonymous. If you do not allow these cookies we will not know when you have visited our site, and will not be able to monitor its performance.
Functional Cookies
These cookies enable the website to provide enhanced functionality and personalisation. They may be set by us or by third party providers whose services we have added to our pages. If you do not allow these cookies then some or all of these services may not function properly.
Targeting Cookies
These cookies may be set through our site by our advertising partners. They may be used by those companies to build a profile of your interests and show you relevant adverts on other sites. They do not store directly personal information, but are based on uniquely identifying your browser and internet device. If you do not allow these cookies, you will experience less targeted advertising.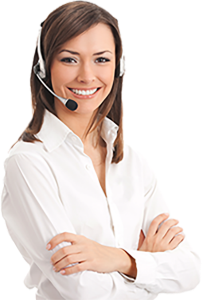 CONTACT US

Foshan Yuantian Mattress Machinery Co., Ltd.
We are always providing our customers with reliable products and considerate services.
If you would like to keep touch with us directly, please go to contact us