Following the momentum of the 40th anniversary celebration of Yuantian company, Mr. lijiye, the general manager of our company, led all the backbones of the sales department to the 49th Guangzhou Home Expo equipment Ingredients Exhibition (2022 China Guangzhou International Furniture production equipment and Ingredients Exhibition) on July 26.The advanced mattress production equipment, with the slogan of "believe in specialty, choose Yuantian" and the theme of "intelligent manufacturing industry solution expert", shows Yuantian's scientific and technological research and development and comprehensive strength.
At the same time, we arrived at the exhibition site with 5 machines from the latest R & D products
Main product edge series
YT-WB-3A
YT-WB-4A
YT-WB-7A
Attracting the attention of many visitors
YT-BZ-5A
YT-SB-8A
In the exhibition layout, we also provided customers with the latest VR materials and the latest mechanical product videos of our company, so that customers can be as immersive as our factory even in the venue far away in Guangzhou. Many customers who come into the market are full of praise for our design. In this information age, we keep up with the pace of the trend and try our best to make customers understand our machine products intuitively and solve the problems caused by time and space. Truly scientific, simplified and humanized.
The development of furniture and equipment leads the reform of the furniture industry and provides a continuous driving force for the development of the industry. As a mechanical equipment manufacturer, we continue to improve and innovate in technology, carry out comprehensive research, and timely understand and master all kinds of information and trends. This time, at the exhibition site, our exquisite technology has been recognized by many customers. At the same time, according to the purchase intention of customers, Our technicians gave technical explanations and on-site mechanical demonstrations.
In the current trend of vigorous development of digital intelligence, Yuantian company, in the spirit of "professional, dedicated, dedicated" craftsman, unswervingly and down-to-earth practice of digital application, improve enterprise production efficiency, improve product quality, shape brand strength, and create greater business value.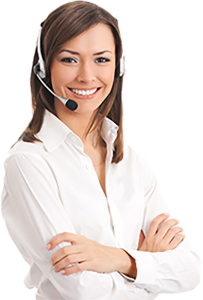 COOKIE CONSENT
We use cookies and similar technologies to improve our website, to personalize website content to you, to provide analytics on user traffic, and to deliver advertising messages and offers on content that are relevant to you. To modify cookie settings in accordance with your preferences, click on the various category headings.
Manage Consent Preferences
Necessary Cookies
These cookies are necessary for the website to function and cannot be switched off in our systems. They are usually only set in response to actions made by you which amount to a request for services, such as setting your privacy preferences, logging in or filling in forms. You can set your browser to block or alert you about these cookies, but some parts of the site will not then work. These cookies do not store any personally identifiable information.
Performance Cookies
These cookies allow us to count visits and traffic sources so we can measure and improve the performance of our site. They help us to know which pages are the most and least popular and see how visitors move around the site. All information these cookies collect is aggregated and therefore anonymous. If you do not allow these cookies we will not know when you have visited our site, and will not be able to monitor its performance.
Functional Cookies
These cookies enable the website to provide enhanced functionality and personalisation. They may be set by us or by third party providers whose services we have added to our pages. If you do not allow these cookies then some or all of these services may not function properly.
Targeting Cookies
These cookies may be set through our site by our advertising partners. They may be used by those companies to build a profile of your interests and show you relevant adverts on other sites. They do not store directly personal information, but are based on uniquely identifying your browser and internet device. If you do not allow these cookies, you will experience less targeted advertising.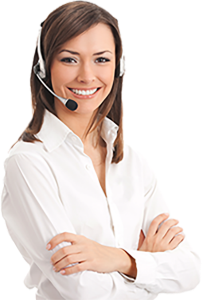 CONTACT US

Foshan Yuantian Mattress Machinery Co., Ltd.
We are always providing our customers with reliable products and considerate services.
If you would like to keep touch with us directly, please go to contact us