On the afternoon of August 26, 2021, Gu BOCAI, deputy director of Foshan Municipal Market Supervision Bureau, Lai Zhijun, chief of intellectual property promotion section of Foshan Municipal Supervision Bureau, Zeng Weihuan, chief of standardization section of Foshan Municipal Supervision Bureau, Yang Yining, President of the Municipal Institute of quality and standardization, and his Party came to Yuantian to carry out the on-site service research symposium of "quality engineering" for warming enterprises. The main contents of this symposium focused on the Foshan standard products recommended by Yuantian company Enterprise's work in standardization and intellectual property rights and related service needs. At the same time, consult the enterprise's opinions and suggestions on standardization and intellectual property work of Foshan market supervision department.

Mr. Li Jiye, deputy general manager of Yuantian company, briefly introduced the patent operation of our company to deputy director Gu at the meeting, and put forward the new problems encountered by our enterprise in formulating Foshan standards and internal intellectual property operation. Deputy director Gu and other leaders answered the questions raised by our company one by one.

At the research symposium, Zeng Weihuan, chief of the standardization section of the Municipal Supervision Bureau, mentioned that Yuantian company customized four national standards in 2009, which had played a leading role in the industry at that time. At present, Yuantian company has a large market share in the subdivided industry. Compared with its competitors, whoever takes the lead in standardization in advance will lead the industry standard.


Foshan standards, national standards and international standards need to be laid out in advance, especially the layout of international standards, which can effectively avoid trade barriers. At the same time, standards also support all aspects of the enterprise, such as incoming material inspection standards, product quality acceptance standards, technical drawing standards, R & D and innovation standards, etc. leading enterprises through various standards. For example, at present, the whole set of standard output of large enterprises such as Huawei and Midea is through the gradual establishment and improvement of standards and the need for supervision and continuous improvement in the later stage.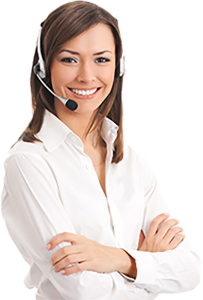 COOKIE CONSENT
We use cookies and similar technologies to improve our website, to personalize website content to you, to provide analytics on user traffic, and to deliver advertising messages and offers on content that are relevant to you. To modify cookie settings in accordance with your preferences, click on the various category headings.
Manage Consent Preferences
Necessary Cookies
These cookies are necessary for the website to function and cannot be switched off in our systems. They are usually only set in response to actions made by you which amount to a request for services, such as setting your privacy preferences, logging in or filling in forms. You can set your browser to block or alert you about these cookies, but some parts of the site will not then work. These cookies do not store any personally identifiable information.
Performance Cookies
These cookies allow us to count visits and traffic sources so we can measure and improve the performance of our site. They help us to know which pages are the most and least popular and see how visitors move around the site. All information these cookies collect is aggregated and therefore anonymous. If you do not allow these cookies we will not know when you have visited our site, and will not be able to monitor its performance.
Functional Cookies
These cookies enable the website to provide enhanced functionality and personalisation. They may be set by us or by third party providers whose services we have added to our pages. If you do not allow these cookies then some or all of these services may not function properly.
Targeting Cookies
These cookies may be set through our site by our advertising partners. They may be used by those companies to build a profile of your interests and show you relevant adverts on other sites. They do not store directly personal information, but are based on uniquely identifying your browser and internet device. If you do not allow these cookies, you will experience less targeted advertising.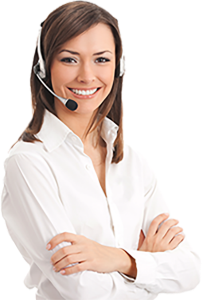 CONTACT US

Foshan Yuantian Mattress Machinery Co., Ltd.
We are always providing our customers with reliable products and considerate services.
If you would like to keep touch with us directly, please go to contact us