Since the 40th anniversary, we are grateful to all our partners who have accompanied us through ups and downs and shared weal and woe.


Over the past 40 years, Yuantian has adhered to the information development strategy and finally become a digital and intelligent demonstration enterprise for small and medium-sized enterprises; The industry continues to develop in depth, from manufacturing equipment to sleep Culture Museum; Continuously take customer satisfaction as the starting point, continuously enhance the ability of independent innovation, continuously improve the digital and intelligent level of products, and win the national intellectual property demonstration enterprise and patent award; We still adhere to the value concept of valuing morality and carrying things, create a harmonious, happy and upward corporate culture, care about the next generation working committee, youth science popularization base, etc.

According to the strategic planning, Yuantian company has launched a perfect mattress manufacturing industry scheme to provide advice for customers and build a mattress production line scheme that can produce efficiently, save energy, save employment and maximize the use of space. With the attitude of win-win cooperation, we have carried out multi-dimensional project cooperation with strategic partners, university scientific research teams, postdoctoral workstations, listed companies, world top 500 enterprises and international technology providers, with the purpose of solving industry pain points, breaking through technical bottlenecks, improving production efficiency and creating innovative models.

Looking back on the past 40 years, despite facing many challenges, we still forge ahead, irrigate the harvest with sweat and move forward with solid work. With the progress of the times, Yuantian company has also carried out many transformations and upgrades in history, from the production of springs, to bed nets, to mattresses, and then to bedding machinery.

Taking the present and the future as a new starting point, we will take another step to provide mattress manufacturers with a full set of one-stop industrial solutions from equipment customization, production line design, layout implementation, production management to equipment maintenance, so as to bring more value to customers from the perspective of customers!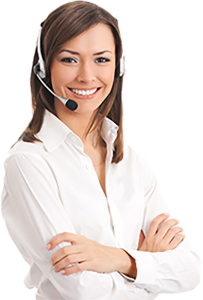 COOKIE CONSENT
We use cookies and similar technologies to improve our website, to personalize website content to you, to provide analytics on user traffic, and to deliver advertising messages and offers on content that are relevant to you. To modify cookie settings in accordance with your preferences, click on the various category headings.
Manage Consent Preferences
Necessary Cookies
These cookies are necessary for the website to function and cannot be switched off in our systems. They are usually only set in response to actions made by you which amount to a request for services, such as setting your privacy preferences, logging in or filling in forms. You can set your browser to block or alert you about these cookies, but some parts of the site will not then work. These cookies do not store any personally identifiable information.
Performance Cookies
These cookies allow us to count visits and traffic sources so we can measure and improve the performance of our site. They help us to know which pages are the most and least popular and see how visitors move around the site. All information these cookies collect is aggregated and therefore anonymous. If you do not allow these cookies we will not know when you have visited our site, and will not be able to monitor its performance.
Functional Cookies
These cookies enable the website to provide enhanced functionality and personalisation. They may be set by us or by third party providers whose services we have added to our pages. If you do not allow these cookies then some or all of these services may not function properly.
Targeting Cookies
These cookies may be set through our site by our advertising partners. They may be used by those companies to build a profile of your interests and show you relevant adverts on other sites. They do not store directly personal information, but are based on uniquely identifying your browser and internet device. If you do not allow these cookies, you will experience less targeted advertising.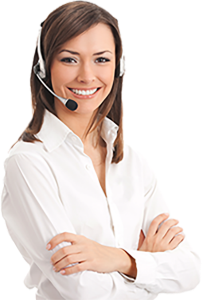 CONTACT US

Foshan Yuantian Mattress Machinery Co., Ltd.
We are always providing our customers with reliable products and considerate services.
If you would like to keep touch with us directly, please go to contact us