Mattress Quilting Machines Aids Mattress Design Businesses
Quilting is the sewing together of different layers of textile materials such as fabric, polyester fiber, non-woven fabric, foam, etc. to form the desired design shape. The mattress quilting machine works in a synchronous sequence of operations. Generally, it comes in two different types. The first is a multi-needle quilting machine; the needles move up and down the material at high speed as the fabric flows with the help of pull rollers on the machine. As the fabric flows, the carrier of the fabric moves side to side to make the design. By adjusting the speed of the pulling cylinder and moving the carriage left and right, the pattern appears. On the other hand, a single-needle, double-head machine quilts panels of material piece by piece, the fabric is pulled, tensioned and a moving seaming head works by moving on the x and y axis to design and create the design, then the panels are pulled and cut , the next sheet is quilted.
With many years of mattress equipment experience, Yuantian machinery provides high-end mattress equipment for various mattress processing enterprises. Fully automatic computerized multi-needle quilting machine is mainly used to produce high-grade mattress fabrics, home decoration products, carpet cushions, etc. The machine has fast speed, low vibration, convenient operation, high quilting precision and fast production speed, which can greatly reduce production and labor costs and increase profits. The fully automatic computer multi-needle quilting machine has passed the CE certification safety protection standard, adopts a new wire drawing frame structure, has low noise, fast speed and large output. Moreover, the quilting stitches are tighter, and the "three-dimensional sense" of the quilting pattern is stronger.
Under the computerized quilting system, The mattress quilting machine's needle row and pressure plate adopt a camless double swing arm movement mechanism, which can effectively prevent the occurrence of lubricating oil staining cloth accidents. A new generation of computer control system, high quilting precision. There is no need for excessive parameter adjustment or pattern modification when quilting. The status monitoring and operation of the machine are clear at a glance. The automatic mattress computer quilting machine production line has its own unique research technology. Originating from the needs of customers, we are anxious for customers and bring joy to customers. If you have any questions, please contact us in time, we are online 24 hours a day.
What Quilting Machine Is Used For?
In our daily life, we actually see a lot of quilted products at home. Our jackets, pants, couches, duvets, mattresses, pillows and more may have quilted sections on them. Especially in our bedrooms, we definitely see quilting on sleep products. Adding fabric, filling material, foam to the mattress is quilted together and the mattress is covered with this quilted panel. Mattress production uses quilting machines of 2 meters or larger. The computerized quilting machine has fast speed, low vibration, convenient operation, high quilting precision and fast production speed, allowing employees to get started quickly. At the same time, on the basis of all the functions of the multi-needle quilting machine, the computerized quilting machine adds a single-needle quilting function, which has higher output than the single-needle quilting machine and more machines than the multi-needle quilting machine. Many patterns. The use of shuttleless quilting mechanism avoids frequent replacement of the bottom thread, and the quilting stitches are firmer
There are 4 types of quilting machines in the mattress industry to produce quilted panels. Multi-needle quilting machines are typically used for high-volume production of standard or low-end types of mattresses. There are design limitations with multi-needle mattress quilting machines, but they are fast. Single-needle or double-head quilting machines are used for high-end mattresses to make the product look better. These machines have no design constraints. Panel cutting machines for quilting, these cutting machines are used to cut quilting panels with desired dimensions. Most of these machines have side cutting blades and slitting blades to create borders. They usually run in sync with the quilting machine.
Auxiliary machine used for quilting, may require additional operations after cutting panels depending on quilt type and mattress quality. Flanging is one of the necessary processes after having a quilted panel. It sews 4 sides of the quilted panel for better tape edge treatment later. This is usually manual work, but in the last year some manufacturers have developed hemming machines that allow panel cutting and hemming to be done fully automatically at the same time. There are other machines for quilting, such as quilt mending machines, sewing label machines, quilt folding machines, etc.
Quilting machine is an indispensable mechanical equipment for modern home textile production. In home textile production, computerized quilting machines can be used for quilting production of mattresses, quilts, cushions, car seat cushions, etc. The development of computerized quilting machines has gone through generations of innovations to come to today, and the combination with computer control systems can realize automated and efficient production. The basic quilting process that has just started, quilting is to use long needles to sew interlayer textiles to fix the outer cotton wool and so on. At this time, we did not use a quilting machine, let alone a computerized quilting machine, but mainly hand quilting. The core structure and shape of the loose fiber-shaped bedding is not fixed, it is easy to move and shrink, and the thickness is uneven. Stitched side by side in a straight line or in a decorative pattern.
Now, the quilting machine is gradually replaced by the computer quilting machine. Compared with the traditional mechanical quilting machine, the computer quilting machine has broken its function of only half-coordinate complex patterns. Under the control of the accurate computer system, the computerized quilting machine can perfectly handle all kinds of complex patterns compiled on the entire coordinate system. In terms of production speed and mechanical functions, it is incomparable with previous mechanical machines. Through the use of advanced computer quilting technology, the production efficiency is improved, the production cost is reduced, the automation of the production process of quilted products is completed, and more applicable and beautiful products are produced to meet the daily needs of the masses. Therefore, the replacement of mechanical quilting machines by computerized quilting machines has become a major advancement in modern quilting production.
Custom Work Is Possible With A Long Arm Quilting Machine
What is the long arm sewing machine ? as the name suggests, is a very large piece of equipment due to its long sewing head. This machine can range from 17 to 21 feet, and it even has rollers for joining layers of fabric. Therefore, since the head of the long arm sewing machine moves, this machine allows the user to easily sew large projects without moving the fabric. In the market, you can find long arm sewing machines that use computerized systems. This makes quilting oversized things faster because you can make the pattern and the computer itself will guide the machine head. So you save time and effort, no matter how complex your project.
Using industrial quilting machines to create quilts is becoming increasingly popular. These devices are extremely versatile and are able to do just about any type of sewing you can imagine. They come in all shapes and sizes, from long arm quilting machines to take-up rollers and needle feeds. They are ideal for commercial use and can be found at a wide range of price points. The longarm quilting machine comes equipped with a sewing machine head, a worktable, several fabric rollers, and a metal frame. The overall dimensions of the frame can range from 10 to 14 feet in length by two-and-a-half to four feet in depth.The machine comes equipped with a table region. The table size ranges in lengths like the machine. Larger table sizes can accommodate up to king sized quilts. Typically, the table contains a flat region on which a layer of thin, clear plastic lies, on which patterns and other designs to follow can be placed.
The sewing machine head is large and made of industrial strength metal.It can be either hand-guided or computer guided, with controls at both the front and back ends to guide the head. For a full range of movement, the sewing machine head is placed on wheels that run on metal tracks along the frame of the machine. The sewing machine head can also come with a laser pointer, which can be used to guide the quilter along patterns, called pantographs. Pantographs are placed underneath the clear plastic region of the table.The hand-guided machine head contains handles by which the quilter can guide the machine along the fabric to sew the design of choice. A computer-guided machine head is hooked up to a computer system that allows the quilter to select the chosen design to be sewn onto the fabrics.With the push of a button on the computer's keyboard, the longarm sewing machine will sew the design onto the quilt with minimal physical assistance.
The frame of the machine consists of several rolling bars onto which layers of the quilt sandwich are placed. On one side of the machine, two rollers, known as the feeder bars, are present with a muslin leader onto which the backing and the quilt top can be attached. Material is attached by sewing pins, a snap system, or sewing zippers to the muslin leaders and then the material is stretched tight over the belly bar, which ensures that the layered material is smooth and taut according to the sewers' desires. The backing of the quilt is attached by sewing pins, a snap system, or zippers to a third roller, known as the "take-up" roller.The take-up roller is the region onto which the quilted layers can be moved to allow the quilter to gain access to a new region of quilt top.The backing, quilt top, and batting are commonly basted together by a single-row of stitching, but can also be pinned together onto the muslin leader on the take-up roller.
The stretched region of fabric that spans between the take-up roller and the feeder rollers is the area over which the fabric layers are actually sewn together into the finished product. Besides, The pantograph design is a long design that is easily done on a long arm sewing machine. The machine can trace lengthy designs through the head, then reapply as needed across the top of the quilt. Pantograph quilting is also the most commonly used method for long-arm machines. Long-arm sewing machines also allow users to create more intricate designs for their quilts. This is understandably more time consuming, especially if you want a different pattern for each chunk. Therefore, having a long-arm sewing machine can make the process easier than using a regular machine that requires a lot of handling for extra-large projects.
How Do You Use A Long Arm Mattress Quilting Machine?
See the manual for the specific long arm machine you have
If this is your first time using a long arm sewing machine, start with free motion quilting
Attach the quilt layers to the poles on the table, place them at the throat of the machine
Attach the roller to the machine and use a snap system or pins to keep the fabric from moving around
Move the machine over the material to do the design, but in some models the robotic arm does it for you automatically
Adjust the pins accordingly to make the design perfect
Using a computerized quilting machine is a great way to save time and ensure you get a nice, even quilt. If you're interested in buying new, you'll need to do some research and make sure it fits your sewing style and budget. In fact, you'll be surprised how easy it is to find a machine that meets your needs. Yuantian automatic quilting machine is a little more advanced than ordinary machines. Its features automatically calculate and adjust your stitching speed to match the design you're working on, smoothing corners and improving your accuracy. You can also adjust the speed percentage and change the performance to suit your style. From servo-controlled stitch adjustments to menu-controlled quilting software, there are many features to sift through. You can find computers with over 170 built-in stitches for all your quilting needs.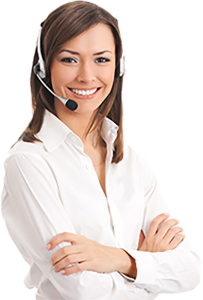 COOKIE CONSENT
We use cookies and similar technologies to improve our website, to personalize website content to you, to provide analytics on user traffic, and to deliver advertising messages and offers on content that are relevant to you. To modify cookie settings in accordance with your preferences, click on the various category headings.
Manage Consent Preferences
Necessary Cookies
These cookies are necessary for the website to function and cannot be switched off in our systems. They are usually only set in response to actions made by you which amount to a request for services, such as setting your privacy preferences, logging in or filling in forms. You can set your browser to block or alert you about these cookies, but some parts of the site will not then work. These cookies do not store any personally identifiable information.
Performance Cookies
These cookies allow us to count visits and traffic sources so we can measure and improve the performance of our site. They help us to know which pages are the most and least popular and see how visitors move around the site. All information these cookies collect is aggregated and therefore anonymous. If you do not allow these cookies we will not know when you have visited our site, and will not be able to monitor its performance.
Functional Cookies
These cookies enable the website to provide enhanced functionality and personalisation. They may be set by us or by third party providers whose services we have added to our pages. If you do not allow these cookies then some or all of these services may not function properly.
Targeting Cookies
These cookies may be set through our site by our advertising partners. They may be used by those companies to build a profile of your interests and show you relevant adverts on other sites. They do not store directly personal information, but are based on uniquely identifying your browser and internet device. If you do not allow these cookies, you will experience less targeted advertising.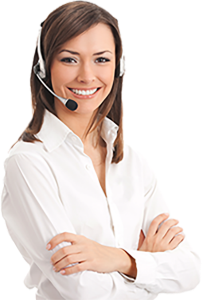 CONTACT US

Foshan Yuantian Mattress Machinery Co., Ltd.
We are always providing our customers with reliable products and considerate services.
If you would like to keep touch with us directly, please go to contact us